UAEU Graduate Promotes Sustainable Living Through Management Excellence
Managing real-life crises and resources are key components in establishing stability and prosperity in societies today, a process recently noticeable in the wake of the COVID-19 pandemic. One exceptional graduate from the United Arab Emirates University (UAEU), Shaimaa Jamal, has dedicated her studies and work experience to the practical application of effective management. Following her bachelor's degree in Electrical Engineering at the University, she pursued a professional master's in Engineering Management, which led her to focus on a number of critical issues needed in today's world. From quality and the supply chain to the management of technology, her studies at the UAEU were very practical and involved her submitting 11 projects for each course in her degree covering all the different aspects of the management profession.
Ms. Shaimaa's favourite topic revolved around the management of technology, taught by Dr. Khalid Al Hashmi, Director of the National Space Science and Technology Center, who, with his team, participated in analysing the data received from the Mars probe. She recalled listening to a talk by Dr. Al Hashmi on space and technology, finding it extremely inspiring. "We had to find solution for the Business Continuity Dilemma During the COVID-19 Pandemic using technology," she explained. "We tried to do something very close to our reality – it was very inspiring to be taught by someone like him and to solve a real-life problem after the start of the pandemic."
Ms. Shaimaa now works as an Electrical Engineer in the Project Division of Ghantoot Energy and Water LLC. After graduating from UAEU in October 2020, she immediately started linking her academic knowledge, tools and skills she gained from her master's to her work on the ground at the company. The different methods she learnt at the University have allowed her to manage various types of resources – a feat she deems vital in today's world to ensure sustainable living.
For Ms. Shaimaa, engineering management is not only a specific engineering field. Rather, it focuses on acquiring the right tools and knowledge to manage whatever field that requires good management. Quality, technology and a number of other factors are ultimately the deciding factors to ensure a resource remains sustainable while keeping production at its best performance. Although she focuses on water and energy, other UAEU graduates from her class have directed their knowledge in fields, such as oil and gas and municipal affairs.
As for her education, Ms. Shaimaa spoke highly of the University, as she describes being blown away by its swift shift into an online platform when COVID-19 first hit. "They were prepared in no time," she said. "They had a complete department for that, and it made us feel like we belonged to the future." She highlighted that the quality of education online did not fall short of live classes, including during exam periods, although the challenge for students was to remain focused online, as live interactions made it easier.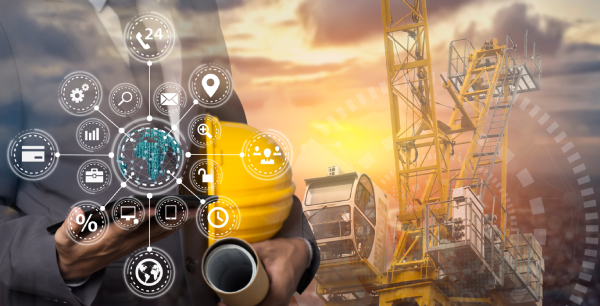 Ms. Shaimaa listed a number of professors she truly admires to this day, such as Dr. Thouraya Labben, Associate Professor of Management and Leadership, who was able to relay different management tools and made her students feel connected to her lectures through real-life experiences. She described Dr. Sangarappillai Sivaloganathan, Associate Professor of Engineering Process Management, Product Development and Marketing, as having extensive and interesting experience in teaching from his time spent in London. "He was really able to give us that passion for his courses," Ms. Shaimaa added. "So we could feel that passion and the quality of the information as well." In accounting, she mentioned Essam Eldin Moustafa, Professor of Management Accounting and Financial Analysis, who possessed great experience in delivering his knowledge during the course, while Dr. Aiman Ziout, Assistant Professor of Quality Engineering and mentor of her capstone Action Project, provided her with immense understanding in his field.
In times of need, all her professors showed up with precious recommendations and advice. They also challenged their students to perform at their best and achieve high grades, all the while retaining an outstanding quality of education. For Ms. Shaimaa, such assets were of great motivation to her advancement and progress. She felt she learnt from "the best of the best" and ensured she was able to implement her taught knowledge in her life and her profession to this day. "They helped bring the best out of me," she concluded. "The UAEU atmosphere is very friendly and I got the chance to work with very friendly colleagues from different engineering backgrounds holding various positions, which made this journey delightful and fun. Always choosing the right team to work with definitely determines the end result of your project".
Do you find this content helpful?
لايوجد محتوى عربي لهذه الصفحة
يوجد مشكلة في الصفحة التي تحاول الوصول إليها