UAEU Student Believes their Innovative Drip Irrigation System Can Increase irrigation efficiency and Plant Growth
Water scarcity has long been an issue for countries in the Gulf, with researchers arduously working towards finding a sustainable solution.
And Shaijal Babu Thru Ppoyil, a PhD student in Ecology and Environmental Sciences in the Biology Department at the United Arab Emirates University's (UAEU), under the supervision of his professor Dr. Taoufik Saleh Ksiksi, has successfully developed a functional prototype that could contribute to solving the overuse of fresh water in the agriculture sector and reduce any overuse related water scarcity problems.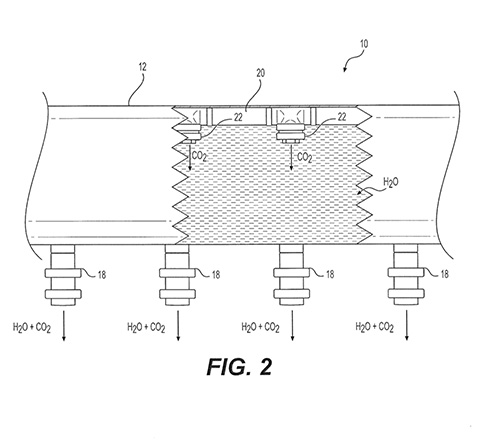 Started in December 2017, it took Dr Ksiksi's laboratory until September 2018 to receive an appointment for their work's patent to be looked into, before receiving it in April 2019.
Shaijal believes he was chosen to undertake such research thanks to his extensive experience previously working on a farm close to Sweihan in the emirate of Abu Dhabi. Before his studies in the UAE, he had also completed a master's at the University of Illinois at Urbana-Champaign, where he also did research work in greenhouse and field conditions. "I already knew about different irrigation techniques used in the fields before starting my PhD at UAEU," he added. "So I was able to bring my expertise to it."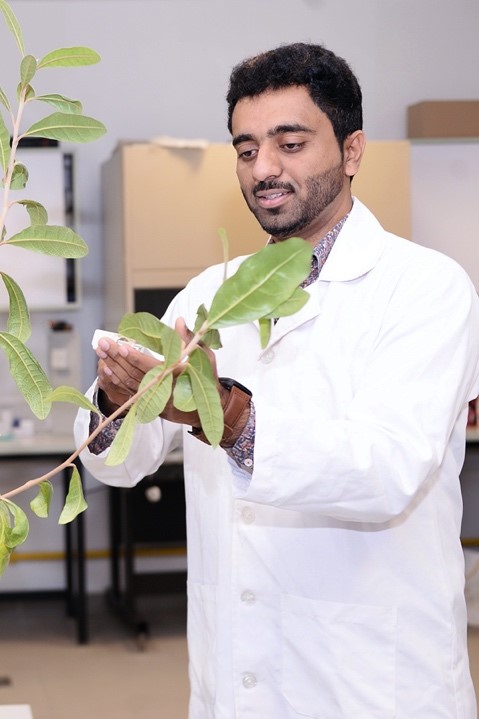 Such work is vital for a country like the UAE, where freshwater usage for irrigation is much higher than elsewhere and where a large number of date palm trees are located across the emirates. And with limited resources, the project is promising.
According to the World Resources Institute (WRI), 14 of the 33 likely most water-stressed countries in 2040 are in the Middle East, including nine considered extremely highly stressed with a score of 5.0 out of 5.0, such as Bahrain, Kuwait, Palestine, Qatar, the UAE, Saudi Arabia, Oman and Lebanon, among others. The region, which is already perhaps the least water-secure in the world, draws heavily upon groundwater and desalinated sea water, and faces unique water-related challenges for the foreseeable future. The institute predicts that almost all the freshwater in the Middle East will have dried up by 2040, especially in highly stressed countries such as the UAE.
Shaijal has already published work showing that high carbon dioxide levels can mitigate drought stress up to 30 percent compared to well-watered plants, without compromising plant vegetative growth. He believes that the new "Drip irrigation system" could further increase the irrigation efficiency and might help to alleviate the burden on nations in the future, once their innovation becomes a working prototype. He is now going a step further in his research by adding plant growth-promoting bacteria that are isolated from the roots, in combination with high carbon dioxide, to observe whether any further improvements can be made in plant growth. "I am always looking for a broader perspective," he said.
Shaijal Babu Thruppoyil & Taoufik Ksiksi
Time-dependent stomatal conductance and growth responses of Tabernaemontana divaricata to short-term elevated CO2 and water stress at higher than optimal growing temperature. Current Plant Biology, Vol. 22 (2020) 100127, DOI: 10.1016/j.cpb.2019.100127
The teaching he received at the UAEU has played a tremendous role in his success, helping him reach great heights. He recalled the freedom he received in working outside of the classroom, which propelled him to the next level of his education. Through courses, he was able to learn many different concepts about ecology, as part of a set curriculum. Dr. Ksiksi, also provided him with much support throughout his learning experience. "He is always very supportive," Shaijal mentioned. "His mentoring style is different. If he finds out that a student has potential, he is always there for you."
Their relationship grew into an enriching experience, with Shaijal attending courses during his first three semesters before entering an assessment phase. He described it as an exciting journey, as it helped develop different aspects of his knowledge, from engineering to software, and himself, into a full-fledged individual. "Everyone can do it if they get in a space of enough support," he noted.
With such support and valuable resources came much hard work as well as the freedom to work, which Shaijal found extremely motivating. Research can become frustrating when the student's surrounding environment is not conducive, and patience is not exercised. Dr Ksiksi was able to provide that confidence and freedom for Shaijal to grow within his own research.
Studying ecology can also prove complex, as many different aspects of the topic must be learnt as part of a set curriculum, including the connections between bird migratory behaviours and zoonotic diseases. Although such teaching was not specific to Shaijal's own field, he was able to learn from an array of teachers in different areas. As a result, this provided him with a bird's eye view of the topic and the option to be able to teach his own students, one day, different perspectives of ecology. "Ecology is basically about interactions – how different organisms coexist and survive – so we should have a broader perspective and the teachers were introducing that concept," he said, adding that he was able to then further narrow the topic down to specific organisms. "The perspective was good."
Shaijal absorbed the message from his teachers before applying it to his own work at his current PhD level. He recalled having the freedom to enrol in other courses as well, providing the ability to learn other topics in parallel. Although he chose not to, he described the accessibility to other courses as helpful and encouraging.
Do you find this content helpful?
لايوجد محتوى عربي لهذه الصفحة
يوجد مشكلة في الصفحة التي تحاول الوصول إليها