Young Emirati Student Has High Hopes for Research in the UAE
Young Emiratis are increasingly representing their country in several different fields that aim to shape and shift the economy away from oil and towards knowledge.
And Omair Yousef Al Marzooqi is one of them. The physics student at the College of Science at the United Arab Emirates University (UAEU) won first place in the three-day Emirates Skills Competition, receiving a gold medal in CNC milling, which stands for computer-numerical control milling, in June this year.
This year's competition, which featured a different task for students to undertake each day, took place across ADNEC – Abu Dhabi and included 17 categories, such as CNC milling, welding, industrial control, and electrical installation. CNC milling machines produce precise and complex parts to supply industry needs, such as automobiles, airplanes, and smartphones, among others.
Within Al Marzooqi's category, students were given different drawings of complex parts to create a computer 3D model based on a sketch they were provided with. By selecting different tools, the students were able to select how each one of them would move within the created machine, before changing the functions to coding through a specialised program.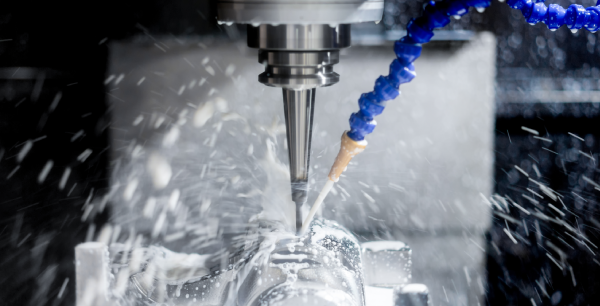 Once complete, the end result was presented to a jury as a 3D model.
For Al Marzooqi, his interest in the field stemmed from his time spent in high school, studying at the Applied Technology High School in Abu Dhabi. From grade 9 to 12, he studied mechanical engineering before taking a course in CNC turning, which involves cylinders. "I took the course, and I registered for the Emirates Skills Competition in 2018 when I won fourth place," he says. "Then I tried to register in 2019, but I could not, so I registered to the UAEU in 2018, and I started in January 2020 because I was in the national service."
After entering as a mechanical engineering student in 2020 at the UAEU, he shifted to physics on the first day of university. He explains that many students who had graduated in engineering could not find a job easily. His worry changed his course to a new topic, in line with the UAE's focus on space, the Mars mission, and Khalifa Sat. "So I said I should go with the UAE's goals because it truly is the future," he adds.
This semester, he kicked off his physics degree with a concentration on space science. Outside of his university studies, Al Marzooqi spends his free time diving into his interest in 3D printing, CNC milling, and many others.
With a proper workshop set up at his home, he chose to take his passion outside of the classroom to develop several different topics he is fond of.
Throughout his time at the university, he described the faculty members as extremely helpful.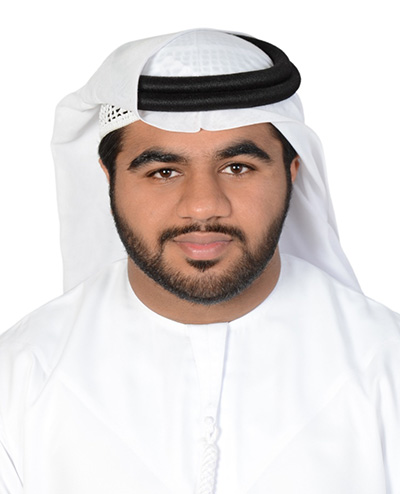 "Some professors only want to teach, but others take extra care of helping me in the English language," he notes. "They went the extra mile for me – when I would finish from class, some of them would help me in English in general, and I am very grateful to them."
Such help has proven vital for Al Marzooqi's personal and professional development, as he believes holding both the Arabic and English languages will help him in his future endeavors. Top-notch facilities and infrastructure on the UAEU's campus have also assisted him in being able to focus while studying and having all the equipment needed on hand.
When the announcement was made that he had won first place in the Emirates Skills Competition, he described a feeling of bliss and happiness, driving his motivation even further for the future. As a result, he is currently training to take part in the WorldSkills Competition, taking place in Shanghai in October next year, within the same topic and representing the UAE. "I have been training for more than one year, and I will continue to train until I go to Shanghai in October 2022," he says.
In the future, Al Marzooqi hopes to work in engineering and research, to combine both practices in one as he describes the vital relationship they both hold together. His studies in physics and mechanical engineering since high school and his father's experience as an electrical engineer have laid the right foundations for him to pursue work in the field in the future.
For Al Marzooqi, research is crucial in all aspects of society, namely in the UAE, where he believes not enough people work in the field. "It interests me to become one of the UAE's pioneers in research and to succeed in it," he concludes. "Our country's oil will finish one day, so the UAE should shift towards a knowledge-based economy. There are other areas, like science and research, that can strongly help the development of the UAE, so I hope to be one of these people who can work in this and develop it even further".
Do you find this content helpful?
لايوجد محتوى عربي لهذه الصفحة
يوجد مشكلة في الصفحة التي تحاول الوصول إليها