About the College
Overview
The College of Engineering was inaugurated in 1980 and includes five academic departments that offer seven Bachelor degrees, namely Architectural Engineering, Chemical Engineering, Civil Engineering, Communication Engineering, Electrical Engineering, Mechanical Engineering, and Petroleum Engineering, all of which are recognized nationally by the Ministry of Higher Education and Scientific Research, in addition, all undergraduate programs in the College of Engineering are accredited by the Engineering Accreditation Commission of ABET. The Engineering departments also offer M.Sc. degrees in all the Bachelor disciplines plus Water Resources, Material Science and Engineering, and an interdisciplinary Masters in Engineering Management. PhD studies is also offered in all the scientific disciplines.
Students will complete their studies in the new state-of-the-art University campus that includes world-class facilities and laboratories. These new facilities position UAEU as a top-class provider of engineering programs. It has greatly enhanced the teaching, learning, and research environment for students through smart classroom technologies and curriculum material readily available through the Blackboard course hosting portal. The College programs integrate industry-standard engineering software for analysis and design such as LabView, Autocad, HYSYS, Fluent, ABACUS, ANSYS, and others, and through partnerships with industry, students get to use specialized industry packages in their designs and research projects. These tools combined with educational pedagogy that emphasizes interactive teaching and learning, project based learning, and communication and team skills have significantly enhanced the educational experience for UAEU Engineering students.
The effectiveness of the College of Engineering in designing and delivering quality academic programs has been greatly facilitated by the partnerships which have been forged within the public and private sectors throughout the UAE. Bachelor students conduct their internship training at over 200 companies and organizations throughout the UAE and internationally, and industry representatives regularly provide informative seminars to students. Both representatives from the industry and college alumni provide valuable feedback to the Engineering departments to ensure the curricula is updated to meet the industry's needs and the requirements of accrediting bodies.
Dean's Message
The UAE Centennial 2071 plan embarks on a bold vision for the future in which engineering education and innovation are central to success. Engineering education provides a fundamental framework in which students learn to combine science, technology, and innovation to conceive of creative solutions that improve the quality of life. The UAEU College of Engineering (COE) curricula are rich in experiential learning opportunities that foster a culture of confidence, innovation, and know how needed for transformational advancement of society. The UAEU College of Engineering is preparing the next generation of leaders for the 21st century economy.
The College of Engineering hosts five main departments offering an array of undergraduate, masters and PhD programs. These departments include Architectural Engineering, Chemical and Petroleum Engineering, Civil and Environmental Engineering, Electrical Engineering, and Mechanical Engineering. All undergraduate programs are ABET accredited. The high quality of our undergraduate and graduate programs is supported by a highly distinguished faculty and staff, committed to the success of our students and advancement of knowledge.
Students joining the COE are greeted in a student centric nurturing environment and are provided with sports, recreation, and club activities. In addition, the COE students engage in many career development activities including, academic research, engineering internships at high-tech companies, and design and build innovation activities.
I welcome you to the College of Engineering where you will have the opportunity to study with some of the top professors in the world. I encourage you to work hard and take full advantage of the educational opportunity in front of you. Remain open minded, inquisitive, and challenge your own perceived boundaries. Together we will engineer a better future.
Prof. Mohamed H. Al-Marzouqi
Dean, College of Engineering
Vision, Mission and Goals
Vision
"To achieve excellence in engineering education and applied research at the regional and international levels"
Mission
"To meet educational, research and cultural needs of the UAE society by preparing distinguished graduates for career and leadership; to contribute to the development and expansion of knowledge through quality and innovative research in areas strategic to the nation"
Goals and Objectives
Prepare graduates to be pioneers and leaders in engineering disciplines.

Conduct scientific research and innovation in areas of national and regional importance.

Maintain academic excellence in accordance with international standards.

Promote partnership with industry.
Accreditation
Undergraduate programs in the College of Engineering at the United Arab Emirates University are accredited by the Engineering Accreditation Commission of ABET.
For more information about ABET accreditation, please click on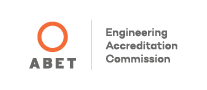 Facilities & Laboratories
Students in the College of Engineering are educated using the latest state-of-art facilities, some of which include:
Department of Architectural Engineering Facilities

Digital Fabrication and Model Making Lab

Building Illumination and Acoustic Lab

Natural Lighting Lab

Augmented Reality-Virtual Reality Lab

Building Energy & Materials Lab

Construction Workshop

Computer Labs


The Department of Chemical and Petroleum Engineering houses advanced chemical and petroleum engineering laboratories. Some of laboratories operating in the department are given below.
Unit Operations Lab

Measurements Lab 1&2

Properties of Petroleum and its Products Lab

PVT Analysis Lab

Drilling Lab

Core Analysis Lab



Department of Civil and Environmental Engineering Facilities

Computer Software Labs

Concrete Lab

Structures Lab

Highway Materials and Transportation Lab

Surveying Lab

Hydraulics Lab

Soil Mechanics Lab

Environmental Engineering Lab

Structural Engineering Research Lab

Water Resources and Environmental Engineering Research Lab



Department of Electrical Engineering Facilities

Circuits and Electronics Lab

Communications and Microprocessors Lab

Computer Lab

Control and Industrial Automation Lab

Electrical Machines Lab

Power System Lab

Workshop 1

Workshop 2



Department of Mechanical Engineering Facilities

Computer Labs

Heat Transfer Research Lab

Control Research Lab

Fluid Research Lab

Computer Lab (CATIA)

Bio-Engineering Lab

Materials Lab

Advance Material Research Lab

System Control Lab

Material Research Lab

Robotics and Vibration Lab

Mechatronics Lab

Augmented Reality-Virtual Reality (Ar-Vr) Lab
For more information about Safety Manual , please click on HERE.
Community Service
The College of Engineering plays an active role in organizing activities for the community and students, such as:
Conferences and Symposiums
International Conference on Renewable Energy: Generation and Applications

International Conference on Nanotechnology

The 20th Joint GCC-Japan Environment Symposium: Challenges for a Sustainable Environment in the Oil and Gas Industry
Student Competitions
Future UAE Energy and Environment Leaders (FUE2L) Competition

Engineering Students Renewable Energy Competition

GCC Engineering Students Design Competition
Do you find this content helpful?
لايوجد محتوى عربي لهذه الصفحة
يوجد مشكلة في الصفحة التي تحاول الوصول إليها