Car-charging technology developed by UAEU students helps to drive sustainability
Thu, 8 June 2017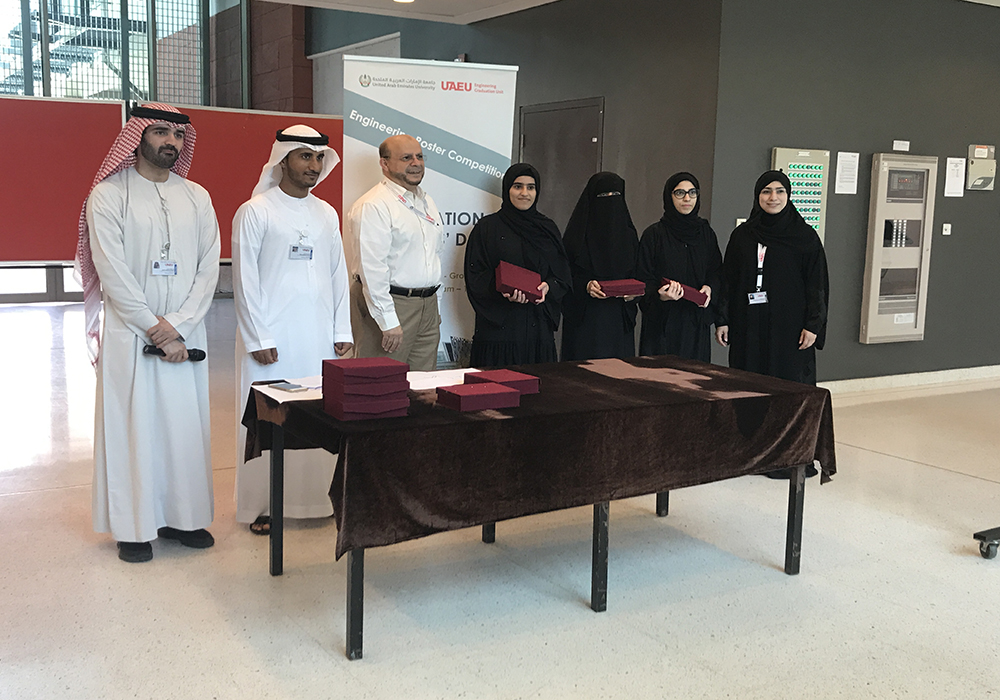 Channeling the power of the sun toward the road is the key to a project developed by United Arab Emirates University (UAEU) students that aims to provide a new method for allowing electric cars to run for longer distances.
The team's technology combines solar, wireless power transfer, and payment systems to create a wireless charger that they believe can save drivers time by reducing the number of times they need to recharge a fuel-free vehicle – and help the UAE accomplish its sustainability goals.
Their project – launched as part of their UAEU graduation studies – aligns with the increasing worldwide focus on more sustainable, alternative forms of transport, and is designed to capitalize on the UAE's abundance of sun. According to team member Ghaya Jasem Mohammed Alawadhi, they came up with the idea after being underwhelmed by the electric car-charging options currently on the market.
"We didn't like what was being offered, so we decided to find our own system," she said. "The idea is to provide an additional sustainable power source for electric cars, to prevent the problem caused by the shortage of a battery in a moving car."
Solar energy acts as the chief power source for the system, generating electricity that is converted to an AC current and transferred wirelessly using a technique called 'resonance inductive coupling'.
Transmitters are designed to be placed under the road, with a receiver attached to the vehicle so that the current can charge the car battery while the vehicle is on the move, Meanwhile, a method called 'radio frequency identification' is also being employed, with a roadside reader checking whether drivers are registered to the system and, if they are, deducting the necessary payments for the battery-charge they have received and sending the user a message to inform them.
"Many countries around the world are looking to reduce the use and consumption of fuel, and the UAE is among them," said Alawadhi, who is joined on the project by fellow students Sara Saeed Mohamed Alshehhi and Fatema Al-Naqbi.
"This project is designed to help many electric car-users travel for longer distances and encourage more people to use electric cars rather than vehicles which run on traditional fuel. Meanwhile, as the UAE has a desert climate, the country's government is encouraging companies and individuals to use solar energy, and as this is the main source of energy in our project, we hope it can help the nation achieve a higher sustainability ranking."
Do you find this content helpful?
لايوجد محتوى عربي لهذه الصفحة
يوجد مشكلة في الصفحة التي تحاول الوصول إليها