Waste Not Want Not; UAEU Scientists Have Developed A System To Use Waste Product to Save Energy And Go Green
Fri, 12 May 2017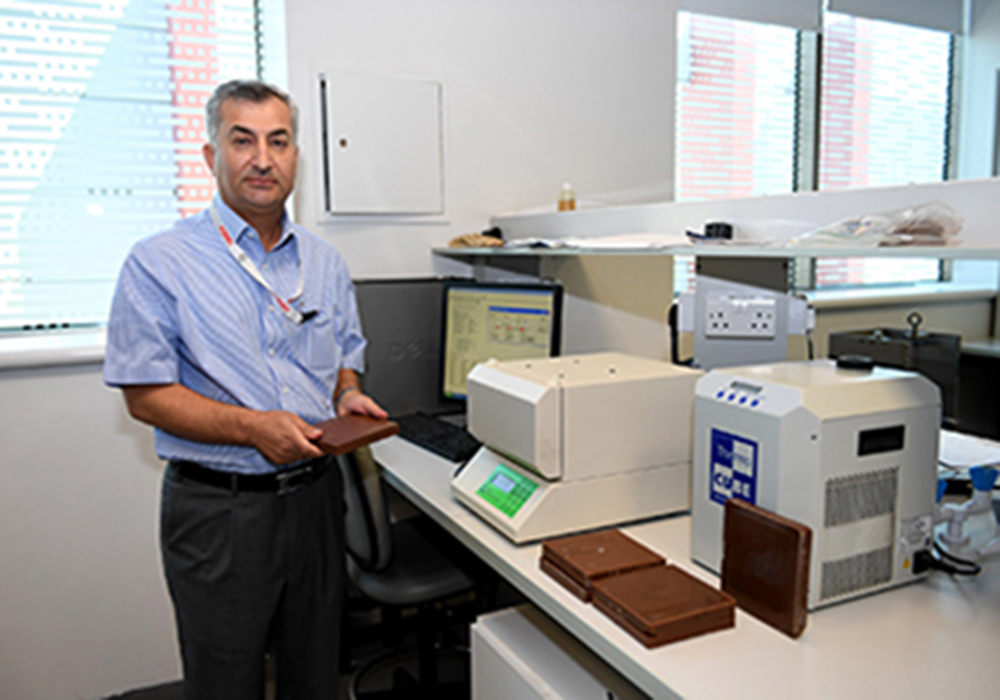 Agricultural waste is being used by scientists at United Arab Emirates University (UAEU) to create a new material that could prevent buildings from leaking energy and help to make the nation cleaner and greener. As the UAE seeks to find ways of reducing its energy consumption – rates of which are, per capita, among the highest in the world – the university's College of Engineering has developed a composite form of insulation that aims to help the construction industry become more energy-efficient and eco-friendly. Made from a blend of unsaturated polyester liquid with date-pits powder, the material – which has now received patent approval – is simple and inexpensive to create, and the team behind it hope that it can ultimately also play a part in cutting the UAE's levels of harmful emissions and environmental pollutants.
"In the UAE, there is an ongoing search for alternative means and materials that preserve and minimize the loss of energy in buildings," explained Dr Basim Abu-Jdayil, Professor in Chemical and Petroleum Engineering, UAEU, who leads the project.
"Because of this, heat insulators – which are a part of building materials and some industrial hardware – are steadily increasing in importance as a way of saving energy. However, those currently available are relatively expensive and narrowly used.
"In addition, materials typically used for insulation – such as polyurethane, polystyrene, and mineral wool – suffer from low mechanical properties that limit their use in the construction process. That means there is a necessity for an insulating material that possesses excellent mechanical and physical properties in terms of saving energy, preventing water leakage, and ease of handling and machining, and that can be extensively used."
The material created at UAEU has undergone a range of mechanical, physical, and thermal tests in order to finalise a formula that provides the best insulation. According to Dr Abu-Jdayil, it gives waste a new and valuable use while having the potential, versatility, and low cost that will allow it to be utilized more widely across the construction sector than the alternatives currently available.
"It can be produced in different forms, such as sheets, boards, and blocks, which is another reason why we hope it will be attractive to the construction industry," he said.
"We envision this research benefiting the UAE's citizens and construction companies through its capacity to minimize energy loss and significantly reduce the amount of polymer materials used in commercial heat insulators, which will have a positive impact on the environment through contributing to a reduction in carbon emissions."
Do you find this content helpful?
لايوجد محتوى عربي لهذه الصفحة
يوجد مشكلة في الصفحة التي تحاول الوصول إليها