UAEU College of Law organizes a lecture titled 'Companies Acquisition in UAE'
Mon, 6 June 2022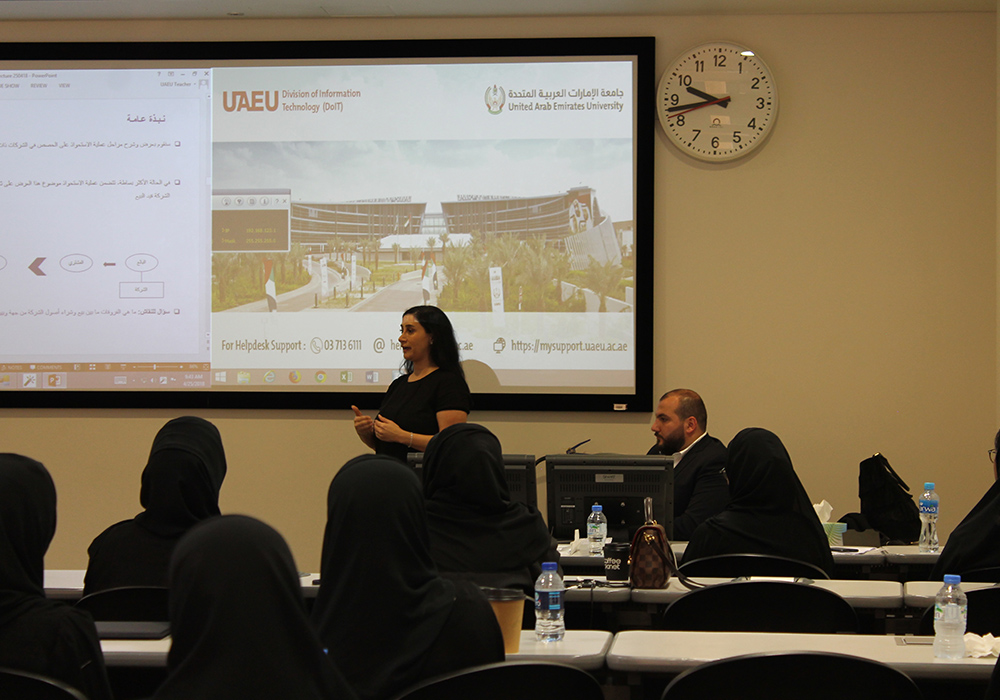 The College of Law at the United Arab Emirates University (UAEU) in collaboration with Eversheds Sutherland (International) LLP, UK, held a lecture titled 'Companies Acquisition in UAE' delivered by Christine Khoury, a Legal Advisor and a Senior Associate in Eversheds' Sutherland (International) in Dubai.
Ms. Khoury defined the term 'acquisition' and the legal challenges associated with it as well as the rules stipulated in the UAE legislation. She also addressed the acquisition stages of limited liability companies' shares including writing a MoU and agreeing on confidentiality and other issues related to acquisition such as due diligence and disclosure letter, which contains the information that the seller discloses to the buyer, and how to write such letters and maintain the rights of both parties.
Dr. Emad Dahiyat, Private Law Department Chair, pointed out the significance of enhancing students' practical skills through introducing them to the latest practices in the field of law by hosting law experts. Such events held as part of the college's strategic partnership help enhance knowledge dissemination among students and researchers.
Do you find this content helpful?
لايوجد محتوى عربي لهذه الصفحة
يوجد مشكلة في الصفحة التي تحاول الوصول إليها