New housing model allows expandable and retractable homes
Mon, 6 June 2022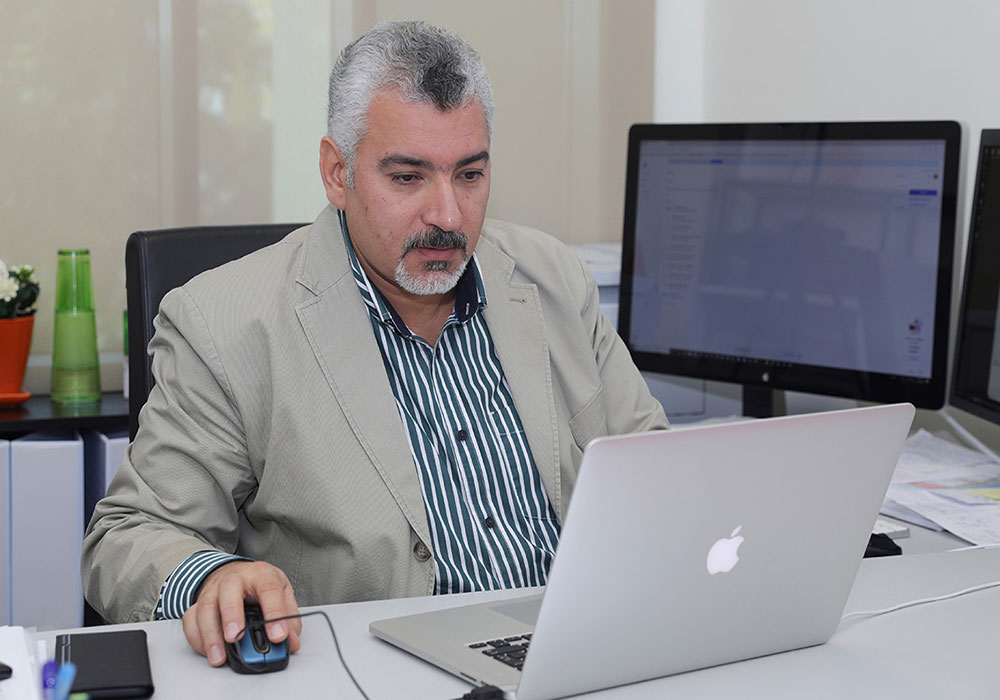 Resilient, expandable and environmentally-friendly homes are being developed by researchers at the United Arab Emirates University (UAEU). Focusing on meeting the changing needs of Emirati family homes, Dr Khaled Galal Ahmed, Associate Professor at the Architectural Engineering Department in the university's College of Engineering, set out to find a solution.
In his recent publication entitled: From 'Rigid' to 'Resilient': A Proposed Self-Build Relocatable SIP Construction Mechanism for Sustainable Social Housing Models in UAE, he proposes an innovative method for expanding and/or contracting single family houses using a simplified relocatable Structurally Insulated Panels (SIP) construction mechanism. "We have a problem here in the UAE and all over the world that we deal with the house as a final product in a rigid manner," said Dr Khaled Galal, who is also the coordinator of the Architectural Engineering Master's Program.
"This product is unfortunately not responsive to the changing needs of community members so, for instance, if someone starts in a house with a specific 'rigid' design and after a while, he would like to undertake some changes or expansions to respond to some changes in his family's circumstances like adding more bedrooms or enlarging a majlis, this would not only be extremely difficult, but actually is non predictable." "This has led, in practice, to social housing being built as a final rigid product without a resilience mechanism allowing residents to act according to their individual changing needs. What is offered for residents are some limited unified expansion scenarios, if any, that do not take their specific and unpredictable changing needs into consideration". The research tackles this mechanism, taking an existing "rigid" house model and converting it into a resilient model. "We converted it into a modular one and used relocatable partitions, not only internally but also externally," he explained.
"This means the government is only going to build the columns and beams of the house while the locations of the internal and external partitions will be in the hands of users, who will be relocating them according to their own changing needs." He gave the example of a newly married couple, who only need one bedroom, one majlis and one kitchen. "The government can build this 'core' house type for them and then, within the neighborhood, they have the option to expand," he added. "So, they can increase the number of bedrooms or the space if needed." The most interesting aspect for Dr Khaled Galal is the testing of the new material, SIP, which can not only provide flexibility as an internal and external partition, but also achieves the requirements of environmental sustainability, in terms of thermal and acoustical insulation. "This type of panels have the required structural stiffness," he noted. "It is not just used as a wall partition but also as a roof and floor partition, and it can work efficiently as well because while the wall is not bearing vertical uniform and concentrated loads while the floor and the roof do. So, this type of partition can be used as both a floor and roof panels." So far, he has performed a simulation for the environmental performance of this modified resilient house model that he designed, and it has proven efficient in terms of environmental sustainability and structural performance.
Most importantly, it has proven to be resilient enough to respond to different scenarios from one to infinity, whatever decision taken by the household members. Dr Khaled Galal suggested the model to be implemented in a neighborhood of social housing, where the government can allocate a space in which residents can sell back some of the unneeded partitions. "So, after 20 years, if children leave the home, there is no need for expanded space," he added. "The good thing about this model is that it can be extracted again, so other people can buy these partitions to expand their own houses."
The model design is based on interviews with Emirati families to define their needs, and surveys on the span of 20 years in terms of changes in an Emirati household to satisfy the required needs. "We always have various needs of different families, so you will see this dynamic transformation happening in houses to respond effectively to their needs while keeping them structurally and environmentally safe," he concluded. "The government now builds one or more unified housing models for all, but families randomly change and expanded their houses causing social, environmental and health hazards. Our suggested resilient house design prevents that." Some examples for expansion (contraction if the process is reversed) scenarios that might be conducted by the residents themselves according to their own needs.
Do you find this content helpful?
لايوجد محتوى عربي لهذه الصفحة
يوجد مشكلة في الصفحة التي تحاول الوصول إليها