Press conference at UAEU announces the International Conference of the College of Law
Mon, 6 June 2022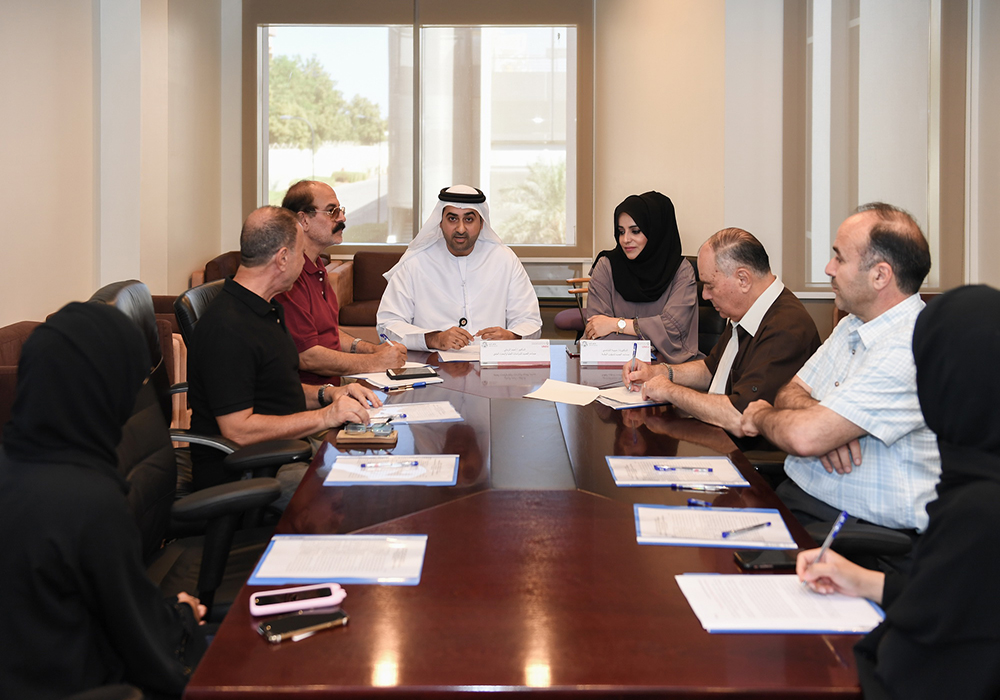 Under the patronage of H.E. Saeed Ahmed Ghobash, United Arab Emirates University's (UAEU) Chancellor, the College of Law at UAEU in cooperation with McGill Institute of Air and Space Law at McGill University, Canada, will organize during 20-21 November 2018 the International Annual Conference on the Legal Aspects of the Usages of Outer Space: Opportunities & Challenges.
At the press conference held on Wednesday, 14 November 2018, the organizing committee emphasized the importance of this conference to highlight the legal aspects of the peaceful uses of space and the legal regulations of commercial exploitation of outer space activities.
Dr. Ahmed Zaabi, Chairman of the conference's organizing committee, pointed out that space laws are of a special nature due to their political, military, civil, environmental and commercial aspects. They are also linked to law specialties including, the General International Law, high seas laws, maritime law, aviation law, and telecommunications laws. Due to the nature of space laws and the special importance the UAE attaches to space programs, the UAEU College of Law decided to dedicate its twenty-sixth annual international conference to this topic with an aim of identifying and determining the legal system governing space activities, in both the international law and local laws of the countries interested in these activities, as well as the legal liability of space activities.
"The choice of the conference's title came as a result of the College of Law's belief that these aspects should be clarified as space could be a common environment for illegal practices," said Dr. Habiba Al Shamsi, Assistant Dean for Students' Affairs. "For this reason, space law requires further international legalizations, especially as its association with technology and rapid development makes it even more dangerous. The conference also aims to enhance cooperation with entities concerned with the use of technology to achieve a stable space."
The conference's organizing committee announced the names of the conference's keynote speakers: H.E. Sara Bint Yousif Al Amiri, Minister of State for Advanced Science; H.E. Eng. Mohammed Nasser Al Ahbabi, Director General of Emirates Space Agency; and Peter Hulsroj, Director, Eurpean Space Policy Institute, as well as senior researchers from China, Australia, Canada, Dubai Air City, Emirates Space Agency and UAEU.
Do you find this content helpful?
لايوجد محتوى عربي لهذه الصفحة
يوجد مشكلة في الصفحة التي تحاول الوصول إليها