The Emirates Center for Happiness Research discusses "raising the importance of employee's role in improving the wellbeing in the work environment"
Mon, 6 June 2022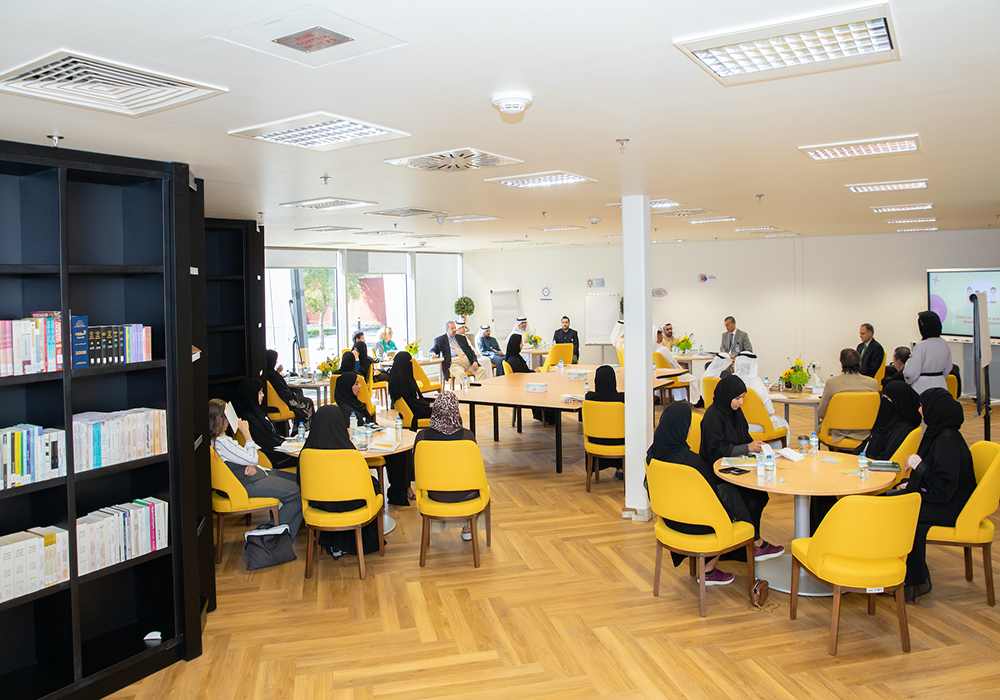 11 wellbeing coordinators at UAEU
In a lecture given by Ms. Noof Al Jenebi, Director of Emirates Center for Happiness Research & in the presence of Prof. Ghaleb Ali Al Hadrami Al Breiki - UAEU Acting Vice Chancellor - and a number of deputies, College deans, directors of departments and wellbeing coordinators at the University. The Emirates Center for Happiness Research- UAEU has discussed "raising the importance of employees' roles in improving the wellbeing".
For her part, Ms. Noof Al Jenebi stated that the next phase of government work requires the adoption of work mechanisms that keep pace with the future requirements and ensure the best levels of wellbeing for employees. By expanding the efforts of constant development and improvement, in order to maintain the highest levels of efficiency in providing services to overcome challenges to confirm our leadership.
Besides, she pointed out that "the strategies of our leadership motivate us to move from the concept of good life to the comprehensive concept of wellbeing of whole life, which takes part in supporting the UAE vision 2021 and achieving the goals of the UAE Centennial 2071."
On the sidelines of the lecture, 11 wellbeing coordinators from various departments and colleges of the university highlighted a number of challenges, and a number of initiatives that elevate the wellbeing and happiness of the employee. Such initiative "for a better life" which targeted the university female employees by encouraging the adoption of a Healthy and active life style. As well as promoting good mental health, adopting positive thinking, and building good life skills.
Do you find this content helpful?
لايوجد محتوى عربي لهذه الصفحة
يوجد مشكلة في الصفحة التي تحاول الوصول إليها