Meta Touch Providing Job Opportunities for Graduates
Mon, 6 June 2022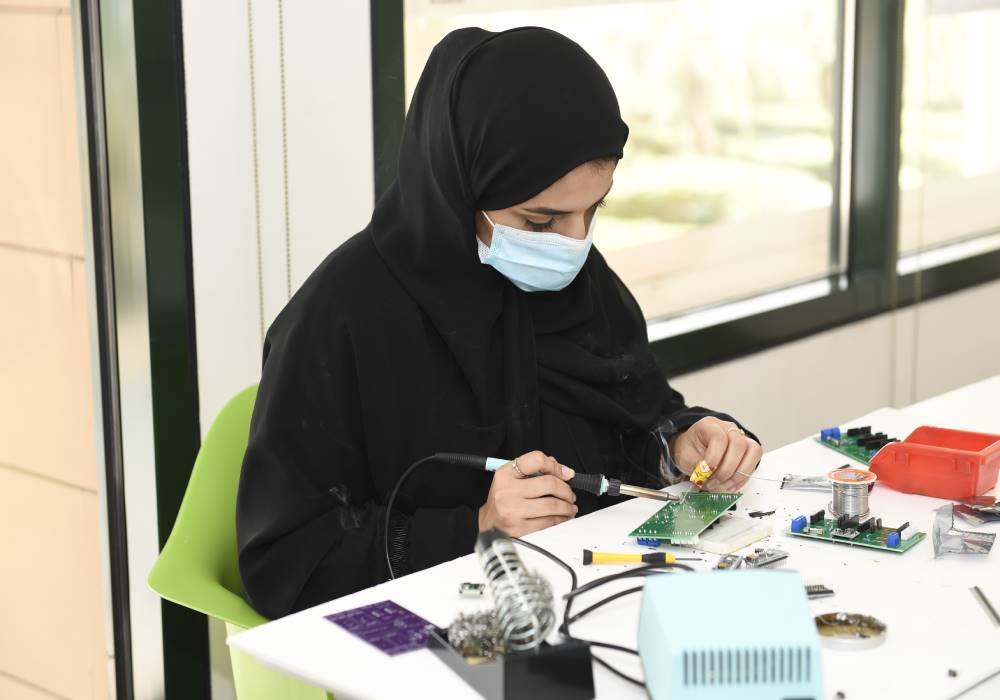 We were excited to welcome 11 new interns to the Meta Touch team during a successful orientation day at the UAEU Science & Innovation Park. The day kicked off with some icebreakers and team activities to allow everyone to get better acquainted and to build a connection within the team and with the co-founders.
Dr. Fady AlNajjir, Co-Founder and CEO of Meta Touch welcomed the interns and informed them that Meta Touch believed in creating a working environment where everyone can make a difference, be heard, be supported, and be rewarded for their contributions. It is a place where innovation is encouraged, he added.
The interns were also introduced to the Meta Touch Engineering team who have been working on developing the TchK solution since day one, where they explained the process and their role in the company.
Dr. Yehya Al Marzooqi, Co-Founder and VP of Meta Touch, said: In the UAE we are extremely blessed with having a superb ecosystem to support start-ups to grow and flourish. The UAE is known as an early adopter of Technology and we therefore need to focus on those technologies that bring about solutions to the challenges faced by industries, society and mankind while having a sound, viable, commercial product. Amna Mohammed Alnaaimi, Floor Engineer intern at Meta Touch, said: Today was extremely inspiring. I now feel very motivated and ready to contribute as much as I can to the success of this company. All of us here today are recent graduates and without the support from Meta Touch during these unprecedented times, we would not be able to gain the experience and put what we learned in our studies to practice.
Do you find this content helpful?
لايوجد محتوى عربي لهذه الصفحة
يوجد مشكلة في الصفحة التي تحاول الوصول إليها