H.E. Zaki Nusseibeh: The UAEU's Comprehensive Strategy for Research and Innovation Prepares the University to Serve the Nation in the Next 50 Years
Mon, 6 June 2022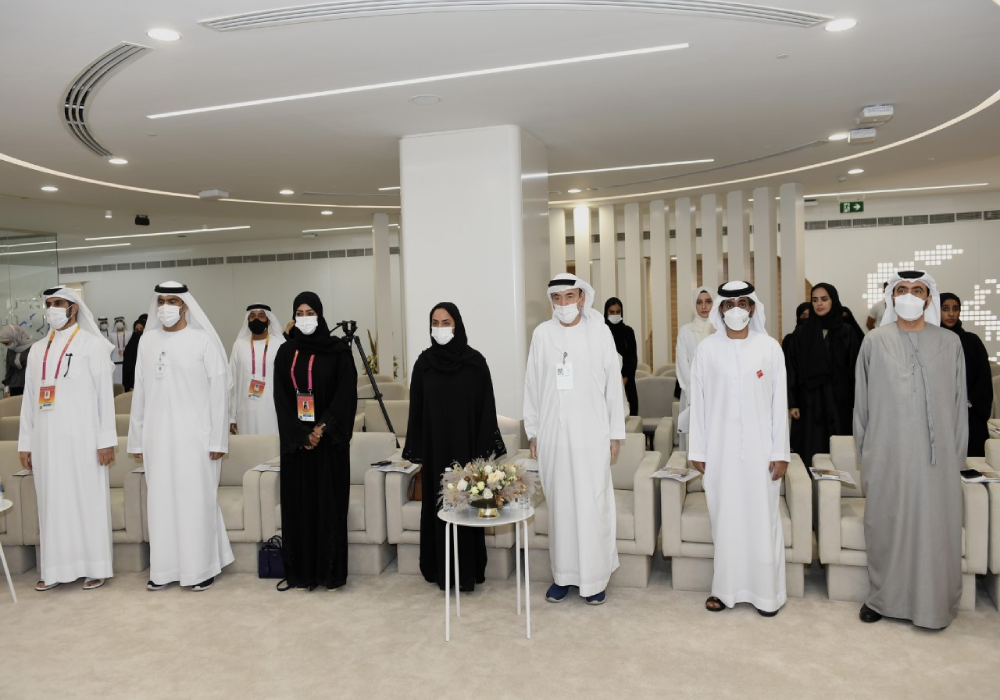 H.E. Zaki Anwar Nusseibeh, Cultural Adviser to H.H. the President of the UAE and Chancellor of the UAE University presented the UAEU s proposed strategy for research and innovation during a discussion forum hosted by the university at the Fazaa Pavilion at Expo 2020 Dubai.
The Chancellor opened his remarks by underlining the original and enduring objective of the university s foundation. He said, Sheikh Zayed wished to create a national academic institution that offers programs and specializations meeting the aspirations of all wishing to pursue higher education. To this day the university of the future provides an education that keeps pace with rapid societal change using modern curricula and the latest pedagogical techniques. It serves as a hub of cultural and intellectual leadership in the nation, in the region and on the international scene. Its graduates are prepared to international standards, meet the needs of employers, and go on to serve as leaders, with creativity and innovation, in the public and private sectors .
The Chancellor called attention to the fundamental importance of education to sustainable and comprehensive national development and praised the Government for the clarity of its vision in this respect. He said, The best investment a nation can make is to invest in its people. The nation s investments in education build solid foundations for the UAE s ambitions in the next fifty years. The UAEU has these ambitions firmly in its focus as it advances towards its goal to serve the future needs of leadership, industry, and society .
In conclusion, the Chancellor confirmed the UAEU s determined commitment to the UAE s vision. We pursue a comprehensive strategy for research and innovation that keeps pace with the Fourth Industrial Revolution and the requirements of artificial intelligence. Our research programs advance with the latest scientific technologies and support innovation in the Space field. Our graduates are highly qualified, with technical and professional skills of the highest nature. This demonstrates the capacity of the UAEU to serve the requirements of the UAE s national agenda in preparing for the next 50 years .
Dr Ahmed Ali Murad, UAEU Associate Provost for Research explained that the UAEU s Research and Innovation Strategy 2023 2026 will secure the university s reputation as a research-intensive university of international standard
and global foundations. It has also been carefully aligned with the UAE Centennial 2071 Strategy, and is rooted in the National Innovation Strategy 2015, the National Strategy for Advanced Innovation 2018, Abu Dhabi s priorities for 2020, and the United Nation s Sustainable Development Goals. During his presentation of the university s current achievements with patents, research outputs, and receipt of internal and external research grants Dr Murad noted that 68% of its research projects involve international partnerships with other universities and scientific institutions.
Do you find this content helpful?
لايوجد محتوى عربي لهذه الصفحة
يوجد مشكلة في الصفحة التي تحاول الوصول إليها