A faculty member at the UAEU receives the Innovative Teaching Methods Award
Wed, 19 July 2023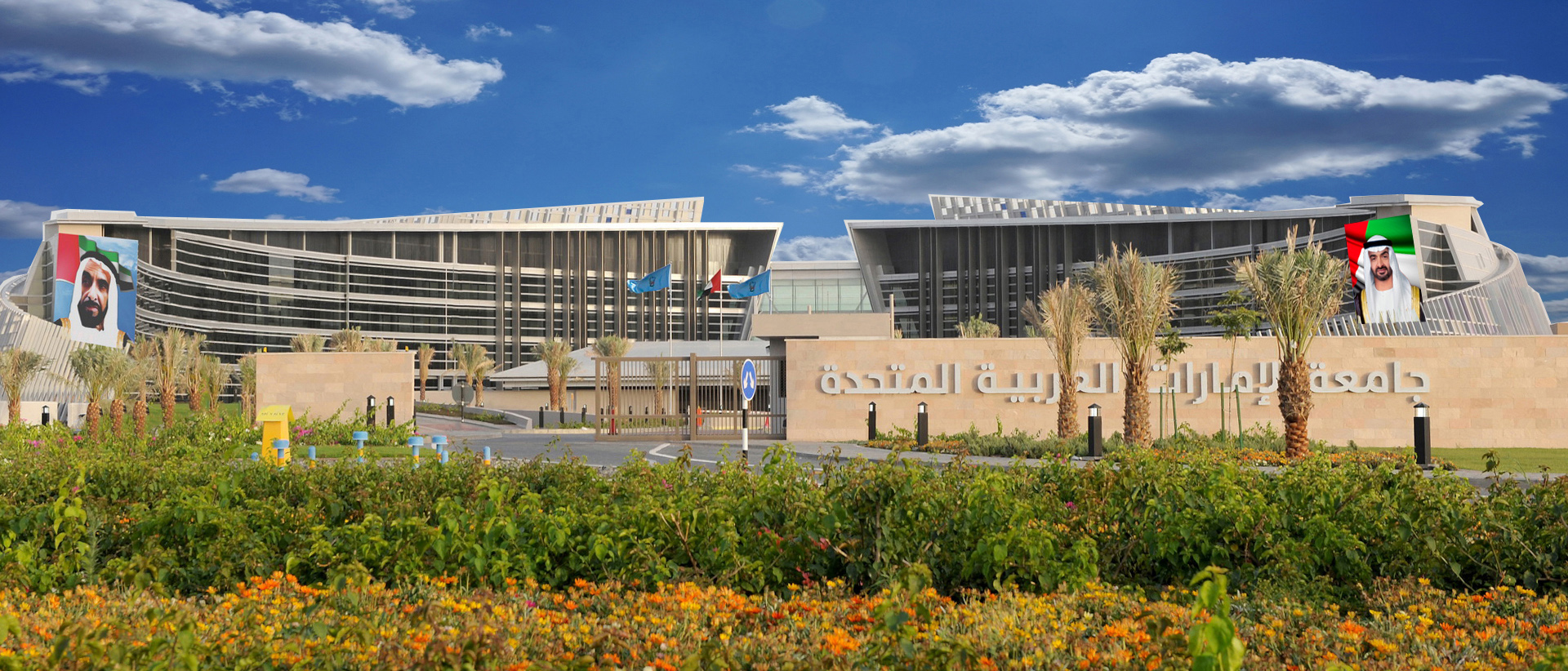 Established a virtual reality lab
Dr. Khaled Galal Ahmed, Associate Professor in the Department of Architectural Engineering at the College of Engineering, UAEU, has developed innovative teaching methods for the Architectural Design and Construction Curricula. He has also implemented these methods in graduation projects. By integrating advanced building modeling techniques and programs, these methods help students develop distinct architectural designs that incorporate the integration of architectural, structural and mechanical systems in building designs.
Dr. Khaled also spearheaded the establishment of a virtual and augmented reality lab in collaboration with the Department of Architectural Engineering. The lab is equipped with cutting-edge hardware and software, empowering students to develop and refine their own designs using self-learning methods. It also enables them to apply the highest standards of architectural sustainability.
Based on these remarkable accomplishments, Dr. Khaled Galal was honored with the UAEU Award for Excellence in Teaching for the academic year 2022/2023.This recognition was a result of his significant contributions to the advancement of teaching methods and techniques in the field of Architectural Engineering at the university. Moreover, he actively participated in the development of new programs and played a pivotal role in obtaining academic accreditation for engineering programs. Notably, he served as the coordinator of the university's master's and doctoral programs in Architectural Engineering.
It is worth noting that throughout his academic career, Dr. Khaled has received numerous awards. Notably, he was awarded the Sharjah Sustainability Award in 2023. In 2021, he received the Chancellor's Innovation Award from UAEU in the Education field. Furthermore, he was honored with the College of Engineering Award at UAEU in the academic year 2020/2021 for his remarkable contributions to University and Community Service. Additionally, in the field of teaching, he was awarded the College of Engineering Award at UAEU for the academic year 2022/2023. He has also published over many research papers in scientific conferences, books and international peer-reviewed periodicals with a high rating.
Dr. Khaled Galal Ahmed obtained his PhD from the Welsh School of Architecture at Cardiff University in the United Kingdom in 2003. Since graduating from Ain Shams University in Cairo, he has been working as an architect and urban designer, contributing to numerous architectural and urban projects implemented in Egypt, the United Arab Emirates and the Kingdom of Saudi Arabia. He has also obtained funding for multiple research projects as a principal investigator.
Do you find this content helpful?
لايوجد محتوى عربي لهذه الصفحة
يوجد مشكلة في الصفحة التي تحاول الوصول إليها