Jawaher Al Hashmi's Ambition Towards Excellence and Creativity
Mon, 15 May 2023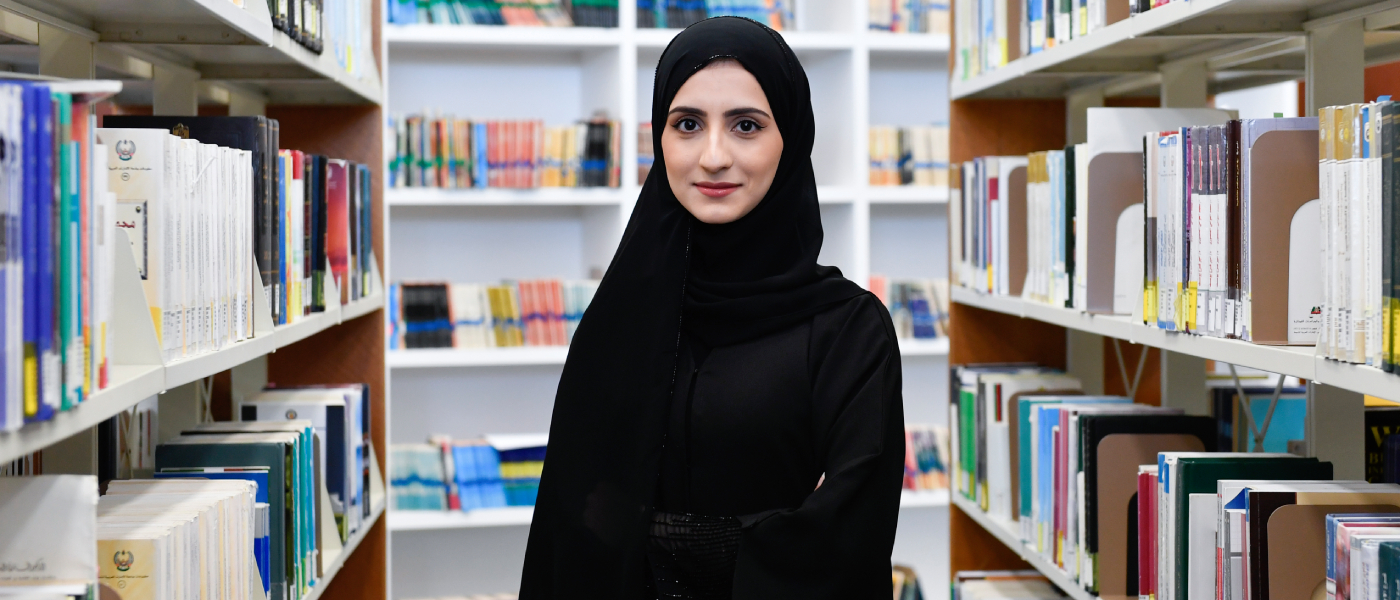 The student, Jawaher Al Hashmi, achieved her ambition and made excellence, creativity, and innovation a goal that she aspires to, to be among the future pioneers, by choosing to study Political Science major at the UAE University, with a minor major in Leadership and Communication. She chose this major because of its importance in achieving her ambition, and out of love for this specialty, which at the same time requires the ability to possess the skills of creating the future, through analysis, evaluation, and practical application of academic theories in the art of leadership and communication.
Jawaher believed that youth are the pillar of the future, inspired by the confidence of our wise and rational leadership in the young generation, with their vision and aspirations for promising future prospects. This enhances their ability to create a bright future that contributes to the achievement of the national and strategic goals and the implementation of plans and programs given by the country and its vision and concept for the importance and role of youth in development and construction to achieve the future that we aspire to over the next fifty years.
This encouraged her to achieve academic excellence, and endeavor to enhance her diagnostic skills and improve them with academic expertise. Moreover, it induced her to acquire various experiences that qualify her to explore the horizons of excellence and leadership. Al Hashmi was able to crown her efforts and enhance her excellence and she won the Hamdan Bin Rashid Al Maktoum Award for Distinguished Academic Performance, in its 25th session, in the category of distinguished university student.
Jawaher has become an active member of the Youth Advisory Council of Abdullah Al Ghurair Foundation for Education, a member of the Colleges and Universities Council of Dubai Police, and a member of the Future Sustainability Leaders Program affiliated with Masdar Company.
In addition to her academic studies, Jawaher Al Hashmi has participated in many training programs, and she also has an imprint in the voluntary field. She is currently working as a research assistant at UAEU with Dr. Maxime Jaffré on the research project "Building Indicators for the Cultural Statistics System in Abu Dhabi".
Jawaher Al Hashmi says about winning Hamdan Bin Rashid Al Maktoum Award for Distinguished Academic Performance in its 25th session, in the category of the distinguished university student: "One of the most positive aspects that contribute to enriching the skills and capabilities of the student is that the winning student becomes a beacon of excellence that lights the path of perseverance and success to his/her colleagues and those around him, and an influential factor in his social environment."
Do you find this content helpful?
لايوجد محتوى عربي لهذه الصفحة
يوجد مشكلة في الصفحة التي تحاول الوصول إليها