Student's Innovation award for UAEU research into generating a new source of gelatin
Mon, 6 June 2022
Research by a United Arab Emirates University (UAEU) team that is aiming to identify a new, halal-respecting source of a gelatin that plays a vital role in food and pharmaceutical industries has been recognized for an excellence award for innovation.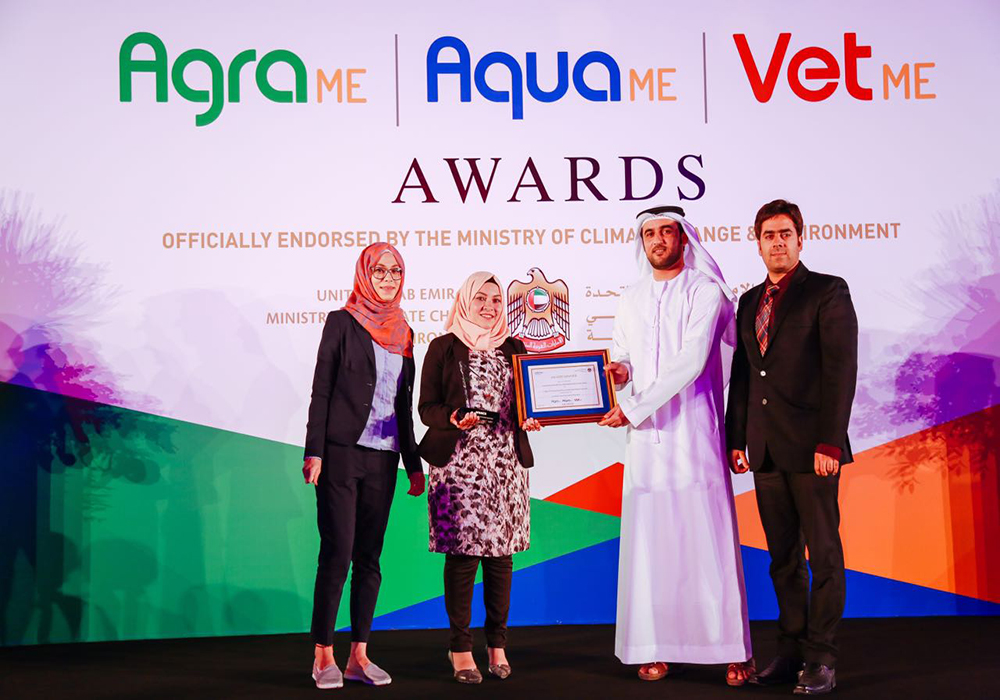 The project by the research group at the UAE-based institution is looking to explore the potential of obtaining gelatin from camels to meet the overall demand in halal foods across the region, responding to an "urgent need" for alternative avenues of sourcing the substance to be found.
Found in animals, gelatin has wide applications in dairy processing, meat processing, confectionary, etc. It was reported that 41% of the gelatin produced in the world is sourced from pig skin, 28.5% from bovine hides and 29.5% from bovine bones. In the recent times, the concern and fear of Bovine Spongiform Encephalopathy (BSE) or "mad cow disease" from beef gelatin and religious restrictions for porcine gelatin has affected the gelatin market and has shifted the focus towards alternative sources of gelatin. However, few alternative options to the more commonly-sourced pork gelatin, a non-halal option, have been identified.
Camels are widely available in the UAE and other Arab nations and can be a potential source of halal gelatin. Until now, gelatin from camel by-products does not exist and there is no detailed study being conducted on extraction and characterization of gelatin from camel by-products (skin). There is potential for camel skin to be used as an alternative raw material for producing halal gelatin.
Led by Dr Sajid Maqsood of the Department of Food Science within UAEU's College of Food and Agriculture Infrastructure, the project's first stage – looking at whether camel skin gelatin can be a practical, halal-certified alternative to pork gelatin - recently claimed the 'Excellence Award for Student Innovation' at AGRA Middle East 2017, the region's largest trade exhibition for the agriculture, aquaculture, poultry, livestock, and veterinary industries.
"The development of alternative sources of gelatin is highly desirable and is of a high need for food processors, as the global market for halal-certified food is growing rapidly," said Dr Maqsood. To date, few alternatives are available, and this demands urgent exploration.
Dr Maqsood said if produced to commercial scale, gelatin from camel's by-products can avoid issues surrounding non-halal gelatin in food produced in and exported into the UAE, as the animals are "a symbol of the Arab world", adding that such a move also has likely commercial benefits by boosting the UAE's halal food industry.
"In this project, the major challenge is to optimize the condition of pre-treatment and extraction conditions for obtaining high-quality gelatin," he explained. "Camels are exposed to a hot and dry climate and possess skin which is different to other animals, so detailed exploration is needed to produce high-quality gelatin from their skin."
Do you find this content helpful?
لايوجد محتوى عربي لهذه الصفحة
يوجد مشكلة في الصفحة التي تحاول الوصول إليها