Dr. Hamad Al Jassmi
Mon, 5 November 2018
Revolutionizing Construction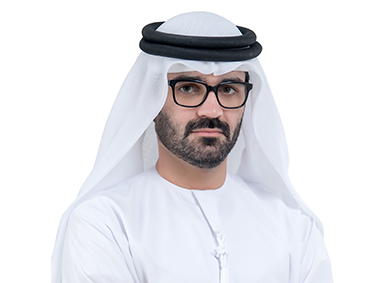 With his passion on Computer Science and Technology, and background on Civil Engineering, Dr. Hamad Al Jassmi is sighting new horizons on the delivery of sustainable and lean construction projects.
Dr. Al Jassmi believes it is time for the construction industry to go digital. Designing a large-scale 3D printer that prints an insulated concrete paste for building structures, using IoT and Machine Learning to remotely control labor productivity at manufacturing and construction sites, digitalizing construction job site safety management using Building Information Models (BIM) and Virtual Reality (VR), and developing a construction claims management system using Artificial Intelligence; are examples of current research projects he is currently engaged in.
Dr. Al Jassmi published 15 peer-reviewed articles, several which appeared in top ranked international journals in the field of Construction Engineering & Management. Throughout his academic journey with UAEU since 2014, Dr. Al Jassmi developed numerous curricula for various civil engineering courses, and developed an interactive e-book that explains the fundamentals of Structural Engineering.
Dr. Al Jassmi is currently the Assistant Dean for Research and Graduate Studies at the College of Engineering. He is chairing numerous key committees related to innovation, research, graduate studies, and is leading the university's industry 4.0 MiniFactory educational project. He is also a member of the Manufacturing Council that draws the strategic plan of the National Advanced Sciences Agenda 2031, and is a member of the Supreme Council of the Armed Forces Innovation Award sponsored by HH Sheikh Mohammad Bin Zayed Al Nahyan.
Dr. Al Jassmi obtained his PhD in Civil & Environmental Engineering from the University of New South Wales in Australia, ranked 45th worldwide by QS. Before his PhD studies, Dr. Al Jassmi obtained his Bachelors (Hons) and Masters degrees from the United Kingdom at the University of Greenwich, and the University of Cardiff.
Away from academia, he enjoys reading Arabic literature and writes poetry in both classical and local Arabic.
Do you find this content helpful?
لايوجد محتوى عربي لهذه الصفحة
يوجد مشكلة في الصفحة التي تحاول الوصول إليها