Dr. Joy Tannous
Tue, 31 January 2023
Assistant Professor
Department of Chemical and Petroleum Engineering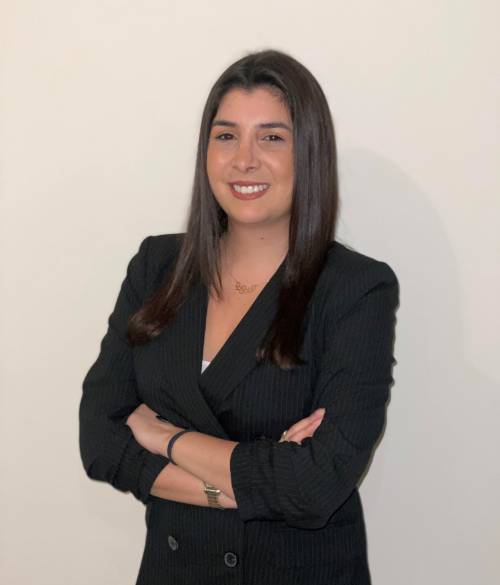 Dr. Joy Tannous joined the Department of Chemical and Petroleum Engineering at the UAE University as an Assistant Professor in 2020. She obtained her Ph.D. degree in Chemical Engineering from the University of Alberta, Canada, in September 2019. Prior to joining the UAEU, she was a lecturer and post-doctoral fellow at the University of Alberta.
Her journey started at an early age with a big dream to become a university professor. Being a valedictorian of her class since her undergraduate school, she was able to attract several scholarships and awards before graduating with high distinction. She then joined the UAEU as an Assistant Professor at the age of 27 years old.
Dr. Tannous is a holder of several awards for high scholarly achievements like the Captain Thomas Farrell Greenhalgh Memorial Graduate Award, Canada. She is passionate about teaching and is a dedicated teacher with lesson planning skills. She holds certificates in teaching professional development.
Her research interests are in the petroleum chemistry field including sulfur-ring opening, free radical reactions, biomass upgrading, and heavy oil upgrading. Currently, her research focuses on biomass hydrodeoxygenation and free radical detection and quantification. Dr. Tannous is a young researcher with 7 publications to date in high-impact factor journals. She participated in several international conferences and managed to build connections with experts in the field.
Away from academics, Dr. Tannous is a professional swimmer and skier. She has also done gymnastics since a young age. Her hobbies include fishing and playing basketball.
Despite the many achievements at this young age, Dr. Tannous still holds much more energy for the future. She says: "Ambition is the epicenter of perseverance. The future holds many surprises and there is much more yet to achieve."
Do you find this content helpful?
لايوجد محتوى عربي لهذه الصفحة
يوجد مشكلة في الصفحة التي تحاول الوصول إليها