Professor Salah Gariballa
Mon, 6 June 2022
Prof Salah Gariballa is Professor of Internal Medicine at the United Arab Emirates University and Senior Consultant Physician at Tawam Hospital. He graduated with PhD from University of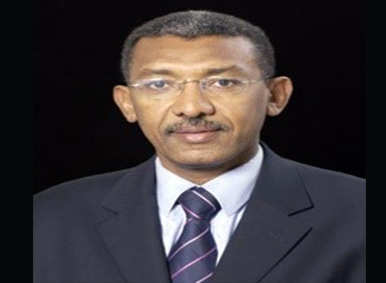 Leicester, UK in 1998 and was awarded FRCP, London in 2003. He joined the College of Medicine and Health Sciences in 2005. Prior to that he was Associate Professor at the University of Sheffield, before that Assistant Professor at the University of Birmingham. In the 2018/2019 academic year he received both Dean s Excellence Award for best faculty and Tawam Hospital Outstanding Physician Award.
In 2018 he received Tawam Hospital best Clinical Teacher Award. He is the Foundation Director of The International MRCP(UK) diploma exams at Al Ain Hospital and the Foundation Director of the Professional Medical Teaching Unit of Al Ain Hospital (2006-2010). His research interest is Role of Clinical Nutrition in treatment and prevention of disease. He is named among the World s Top 2 % Research scientists published by Stanford University, USA in 2020 and 2021.
The list represents most-cited scientists using a cumulative career citation. Prof Salah published more than 100 research papers, books and book chapters including more than 60 articles on role of nutrition in prevention and treatment of disease in UAE citizens during his time at the CMHS. He conducted a number of externally funded clinical trials, lectured & published widely on this subject including recent 2 chapters and a textbook on the role of Nutrition in treatment & prevention of chronic diseases.
Do you find this content helpful?
لايوجد محتوى عربي لهذه الصفحة
يوجد مشكلة في الصفحة التي تحاول الوصول إليها