Ibn Battuta Prize for Travel Literature goes to UAEU Academic
Dr Naeema Al Hosani, Associate Professor of Cartography at the College of Humanities and Social Sciences has been awarded the 20th Ibn Battuta Prize for Travel Literature, in the category of Translated Journey (2020-2021) for her Arabic translation of the English book Travels in the Interior Districts of Africa, 1795-1797 by the Scottish geographer and explorer Mungo Park (1771-1806).
The prize was granted by The Arabic Center for Geographic Literature Irtiyad al-Afaq in Abu Dhabi and London. Dr Al Hosani, who is also Chair of the UAEU s Geography and Urban Sustainability Department said, As a geographer, I was looking for an appropriate book in my field . I had heard about the Ibn Battuta Prize and its category on travel literature, so I set my sights on that goal in line with my scholarly mission.
Her academic experience spans over a decade, having worked in the geography field with the UAEU since 2009. And her reputation precedes her, after winning around 40 awards in the fields of education, scholarship, and community services, locally, regionally, and internationally. As a faculty member of the University, such fields come naturally to her under the three categories of scholarship, teaching, and community services, with a number of related projects under her belt.
As the Department Chair of Geography and Sustainability, she also sought to achieve her goals of translating the travel-related book while keeping up with her current teaching. As a result, the translation took around two years, including 26 chapters, each focusing on specific content about a trip to Africa.
For Dr Al Hosani, the experience was enriching as the book touches on several stories of a man in different areas, including new cultures and how to go about them. I found many elements that were new for me, including culture, she explains. I also hit two birds with one stone because the book falls under community services, and I can give it to the library or people who are interested in this kind of book.
After applying to the Ibn Battuta Prize for Travel Literature in January last year, she received the good news of her award in December 2021. Dr Al Hosani was thrilled when she found out the news, after the winners were announced in the newspaper and she received a number of calls from friends and colleagues. I was shaking, I could not believe it, she recalls. I was so happy, and I was shocked because I did not get any notification nor indication, I had forgotten about it because I had submitted it almost a year ago.
With plans to receive the award in May this year,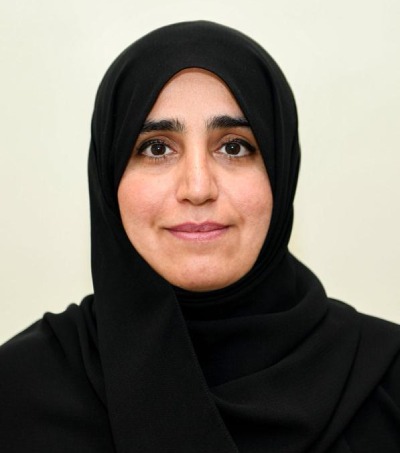 recognises the University for its help in different areas of services. She mentions its outstanding library, which provides an array of features that help both faculty members and students facilitate their research process. Memberships on research gates also allow them to access data for free, while the University s translation department offers counter-checking services for all those in need. She speaks of the Arabic translation department as experts in their field, as she describes the University as a great encourager to scholars in their endeavour to gather vital research. They provide so much, she notes. I am truly in an environment that is supportive and encouraging.
Dr Al Hosani speaks of the educational environment as changing and evolving, and the University s ability to keep up with the times. With new hot topics emerging on a daily basis, including Artificial Intelligence (AI), innovation and science, she explains how they all integrate within one another, as opposed to past research which focused solely on one topic. From geography and IT to the environment, many subjects are increasingly viewed today as brought together to help solve common issues in the world today. We used to think differently in classical schools and old methods, she concludes. It has totally changed right now, I can do joint research with people from agriculture, from medicine, from science and from business, and I can see all the sciences and knowledge come together and exchange together, and I believe youth will benefit the most from so many updated tools and software .
Do you find this content helpful?
لايوجد محتوى عربي لهذه الصفحة
يوجد مشكلة في الصفحة التي تحاول الوصول إليها