Researcher From UAEU Studied The Effect Of Migration On International Tourism Flows: The Role Of Linguistic Networks And Common Languages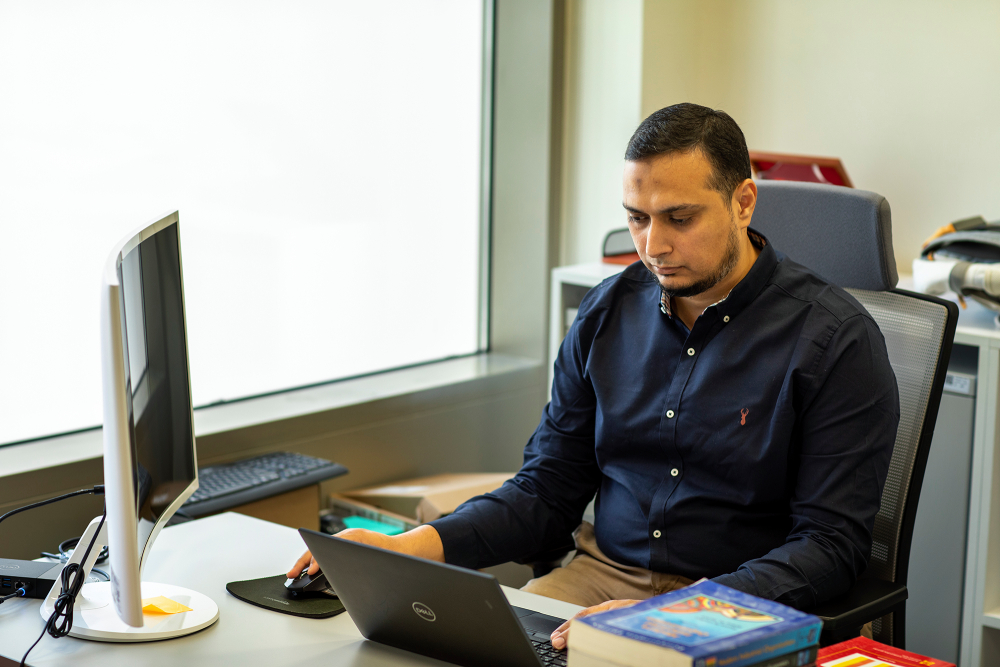 In an increasingly globalized world, the flow of individuals across borders has increased dramatically over the past three decades. Since the 1990s, the number of international migrants has risen at an average rate of about 2.58% per year. Meanwhile, approximately 1.4 billion tourists crossed international borders in 2018 alone. Given the increasing flows of both migrants and tourists, this study investigates whether bilateral migration rates enhance bilateral tourism flows from 166 countries to 30 OECD countries between 1995 and 2010 using a gravity framework. Earlier studies suggest that migration could influence tourism flows via various overlapping social, cultural, and economic channels, including the presence of personal social connections, lower transaction costs resulting from improved information access, and the affective support provided by cultural similarities.
The findings of this study support the hypothesis that bilateral migration tends to increase bilateral tourism flows between country-pairs. The results show that migration rates have a strong positive impact on international tourism flows. The results also show that linguistic networks and common languages have a significant positive impact on tourism flows. This finding suggests that linguistic networks and common languages lower the transaction costs of tourism services by facilitating the flow of information. A common language allows tourists to more easily navigate the destination country's economy and access its full range of tourism opportunities, while the presence of a linguistic network enables immigrants to act as intermediaries between tourists and local tourism service providers. In addition, the presence of immigrant communities from the origin country may provide affective support to tourists, who may be more likely to "feel at home" in a destination country with a large linguistic network and a concomitant degree of cultural familiarity.
The findings of this study have important policy implications for countries that rely heavily on tourism or that aspire to develop more robust and diverse tourism sectors. The results show that increased tourism flows are an important, but often overlooked, economic benefit of migration. In a world where anti-immigrant sentiments are on the rise, this study shows that destination countries stand to benefit not only from the labor, capital, entrepreneurship, and cultural value that immigrants provide but also from their second-order impact on tourism source markets of their countries of origin. In addition to its direct effect on job creation and economic activity, a robust tourism sector can provide a valuable source of foreign exchange earnings while catalyzing the growth of other economic sectors through multiplier effects. Diversifying across tourism source markets can stabilize the sector, while targeting specific source markets can enable destination countries to enhance their market positions. In this context, the strategic use of migration policy to boost tourism development can have a highly positive impact on the long-term economic growth of the destination countries.
The results also suggest that immigrant communities act to enhance the attractiveness of destinations to international tourists, both from the immigrants' country of origin and from elsewhere. Permanent immigrants can enrich the cultural life of the destination country and create attractions that boost the overall value of the tourism sector. These findings imply that countries that adopt multiculturalism may be more successful in developing their international tourism attractiveness. The findings of this study are especially relevant following the sudden halt of international tourism flows worldwide due to the COVID-19 pandemic. This is because countries with enlarged linguistic networks, as well as those sharing a common language with other countries, are better equipped to recover faster from the downturn in international tourism flows. As soon as the international travel restrictions imposed owing to COVID-19 are lifted, tourists from migrants' origin countries are likely to be the first to travel to destination countries to visit their family members, friends, and/or relatives. This is consistent with the notion that the rise in the number of individuals living outside their birthplace helps to promote tourism as tourists from origin countries are more likely to visit their family members, friends, and/or relatives in the destination countries and vice versa. Therefore, governments could design targeted immigration policies aimed at attracting foreign workers with needed skill sets from several countries to enlarge linguistic networks. Enlarged linguistic networks will help to reduce pressure on resources as tourists are more likely to stay with their relatives, friends, or family members when they visit. Governments could also provide incentives that will induce citizens to study at least two foreign languages as a way of promoting international tourism. Tourism operators could also employ a more diverse workforce and provide in-house foreign language training for their employees to enhance their competitive advantage and promote international tourism flows.
The research is conducted by Dr. Usman Khalid, an Assistant Professor at the Department of Innovation in Govt. & Society, College of Business and Economics, UAE University. He received his PhD in Economics from Lund University, Sweden, in 2016. His research interests include empirically exploring the relationships that exist at the cross-section of Economics, Politics and other disciplines. In particular, his research agenda can be broadly organized around four major themes: (1) exploring the socio-economic and political determinants of international tourism; (2) investigating the impact of international tourism and tourism development on socio-economic outcomes; (3) examining the linkages between energy policy, energy consumption, economic outcomes, and environmental degradation; and (4) understanding the impact of economic outcomes on institutional development, and institutional change.
---
Do you find this content helpful?
لايوجد محتوى عربي لهذه الصفحة
يوجد مشكلة في الصفحة التي تحاول الوصول إليها