UAEU Aims for the Stars in Satellite Research
The United Arab Emirates University (UAEU) has successfully generated its own software that will be embedded in future satellites for the UAE or the region. Thanks to the support of David Gil, a Senior Researcher in Embedded Systems, who handles software used for satellites, such work was made possible in the past two years.
Satellites include a piece of software called the CDHS, also known as the satellite s brain. It consists of a component that interacts with the operator on the ground, and it is responsible for exerting some autonomy. This includes executing flight plans or operations that were scheduled in advance, as well as detecting failures and performing corrective actions automatically. Satellites of this type are mainly offline from the ground station, with only 15 minutes of contact per day. They operate effectively on their own the rest of the time.
The project was kickstarted by the University two years ago as a means to help control spacecraft efficiently in one shot. The software can then be reused a number of times, with a few adaptations. The team of six researchers at UAEU includes interns and students commonly studying software engineering, or computer engineering. For Gil, the conditions at the University are extremely conducive for such work, as he received great trust from the management.
Click here for Mars Science: From university students to scientific researchers.
One of the main obstacles he mentioned is that such a piece of software is quite complex, including many elements such as autonomy. As a result, it must be extremely reliable to avoid wrongfully launching a satellite, which can be a costly feat. This software needs to be created to very high quality so that it does not break, and the mission does not fail because of it, Gil explained. It is not like creating an app or a website, it is far more specialised. He gave the examples of Europe, the United States and Japan, where such work is undertaken by highly experienced staff, which is currently lacking in the UAE. Due to the Emirates young nature, and the decades-long experience of other regions in the world, the project was mainly handled by young graduates below the age of 30.
But despite such a challenge, Gil has seen much potential in the country s youth and their work ethics and skills. The techniques we used are those used for mass production, he noted. This means that if an engineer understands one software component, he can do the rest quite easily.
Other work performed within the project is automatic code generation. As programmers, they write code and make tools that generate half of the code, rather than creating everything manually, which renders the task at hand much easier for all those working on the project. It is going quite well, he added. The project is very successful, and we are clearly meeting the objectives.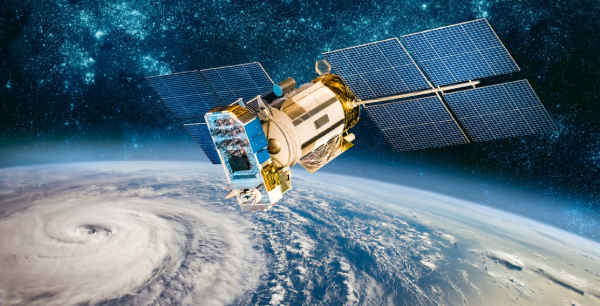 He expressed great pride in his local team as he described them to be quite skilled at testing. With past experience at Airbus in the United Kingdom, where satellites are also built, Gil felt the same level of professionalism and talent, in terms of testing as well as finding bugs effectively, within his team at the UAEU. Such factors are considered vital when it comes to producing high-quality software.
And although software does not require a lot of resources to perform, it is the largest resource, as the brain of the project. Within that context, the University s resources have greatly helped the project in many ways, including providing servers used for development and testing, which assisted the team when working remotely from home. Researchers also have access to the computers that are set to fly in space, which requires a large laboratory and a clean room where satellites are built. This avoids further complications as it ensures the satellites will be sent out without any dust. For Gil, the UAEU s clean room is much more advanced than those commonly found in companies. When I look at the particle counters, the reading is 100 times less than what it needs to be, he noted. In other places, they build these kinds of satellites in normal offices, and they make an effort to keep it clean, but we are still much better here and prepared for the future, and to build larger and more sensitive satellites.
With a number of satellites in the pipeline, Gil concluded that such an experiment aims to build a space navigation system for the UAE.
Do you find this content helpful?
لايوجد محتوى عربي لهذه الصفحة
يوجد مشكلة في الصفحة التي تحاول الوصول إليها