UAEU Researchers Prioritise Oceans' Health
With climate change and global warming impacting the earth s ecosystem at a rapid pace, researchers at the United Arab Emirates University (UAEU) are intensively working on restoring as much of the environment as possible.
And oceans are no exception. Dr Aaron Henderson, Associate Professor in the Biology Department, focuses on a particular group of fish called elasmobranch, also known as fish that do not have a skeleton made of bone, namely sharks and sting rays. Their general biology is extremely interesting, he explained. I do a lot of work in reproductive biology and they have a diverse reproductive strategy as well as conservation strategy because they have been heavily fished, especially here in the past decades. Read more in this published article.
As a result, their populations have declined dramatically. Unlike other fish which can grow quite rapidly and produce several thousands of eggs every year, this group of fish grows very slowly and only produce a small number of offspring. In this case, overfishing leads to a decrease in their population, with those remaining not able to grow back as fast as others.
Some of these species are no longer found in the region at all, while others are still there but in much smaller populations than just a few decades ago.
Henderson and his team perform research on this group of fish, specifically looking at their growth rates, reproductive cycles and the number of offspring they have. Although the fertilisation process for most fish happens in the water, this particular group have an internal procedure, with the young developing within the female. So if a fisherman catches a female, he might be catching a female and all the embryos developing inside her, Henderson noted.
The information his team is researching will be vital for government agencies to come up with regulations to manage fisheries. Although significant efforts are being undertaken by the government to manage this group of fish, much of the damage has already been done. Henderson believes there is not enough information yet on these species to come up with meaningful regulation. So we are trying to feed our research into this, he added.
One of Henderson s Emirati students is now looking at mangroves in Abu Dhabi as they commonly hold juvenile sharks in their shallow waters where they develop in the early stages of their life. She is currently conducting a survey to find out the type of species that are presently using this area. The results were somewhat disappointing, as findings revealed that no sharks were in the area, although footage from the 1970s has shown fishermen catching a great number of juvenile sharks in the same area. She found rays quite abundant, and we are focusing on that a lot, Henderson said. One of the species quite abundant is only newly described, it was only discovered five years ago, so we need to act fast to learn about its biology so the government can put the necessary management in place.
Such work is critical as most of these species occupy high trophic positions in the ecosystem. As removing predators from the top of the food chain would strongly impact others below them, the ecosystem would become unbalanced thereby changing the landscape, which would take years to restore.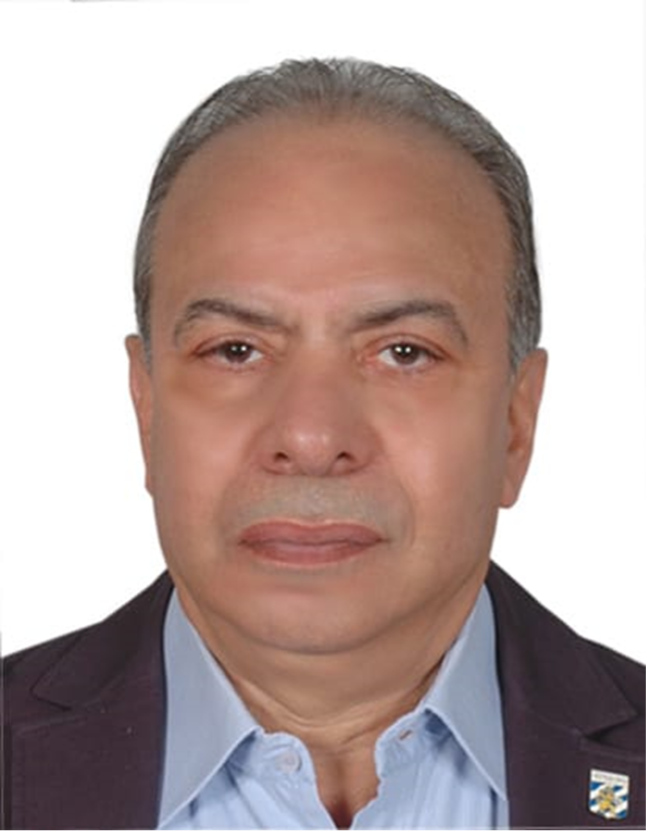 Waleed Hamza, Professor of Oceanography and Aquatic Ecology at the University s Biology Department, has also been working in the field of aquatic science for around four decades in different continents, including North Africa, Asia, Europe and North America. After moving to the UAEU 20 years ago, he and his team of scientific divers of graduate and postgraduate students kickstarted a number of significant projects. One of them looked at monitoring coral reefs in Ras Ghanda, between Dubai and Abu Dhabi, in collaboration with Abu Dhabi Ports (ADPC). Other work with the Emirates Nuclear Energy Corporation (ENEC) involved optimising the temperature of nuclear plants cooling water discharge on the living biota in the area the combination of fauna and flora.
In 2012, he performed intensive work in collaboration with institutes in Germany, The Netherlands, Saudi Arabia and Qatar, to study the nutritive contribution of dust storms on marine life read the full article here. More recently in 2017, Hamza worked on a UAEU-funded project with the University of Salento in Italy to study the long and short current impact on the coastal area of Abu Dhabi, specifically on Saadiyat. After its completion in 2019, he took on a project with the Sultan Qaboos University in Oman in which he comparatively studied the plankton dynamics in the Arabian Gulf and the Sea of Oman. There is a big difference between coastal areas and open seas, Hamza mentioned. Coastal areas in the world represent 10 percent of the ocean surface area but they hold 90 percent of living organisms.
As such, his marine environment research at the University mainly focuses on those 10 percent, including marine pollution, health of coastal areas and organisms biodiversity, as this is where most human activities and human impact take place. Yet open seas are also at risk, due to their accumulation of pollution. They try to recycle, to adapt and to restore what we damage in this place, Hamza said. However, the acceleration of human activities goes beyond the ability of open oceans to recover from any damage caused based on the time. Nature can recover by itself, but it needs time.
Increased populations and intensive use of resources have also placed a strain on oceans, slowing down nature s process of healing and restoring. In that regard, Hamza suggested two directions to counter such an effect: firstly, to drain population growth around the world and secondly, to ensure education and awareness of children happen as early as in kindergarten. Taking young children out into nature will help protect the seas further and ensure its deeper scientific understanding, in addition to law enforcement dealing with coastal management and the conservation of protected areas.
Do you find this content helpful?
لايوجد محتوى عربي لهذه الصفحة
يوجد مشكلة في الصفحة التي تحاول الوصول إليها