HE Saeed Al-Bahri Salem Al-Ameri
Director General of Abu Dhabi Agriculture and Food Safety Authority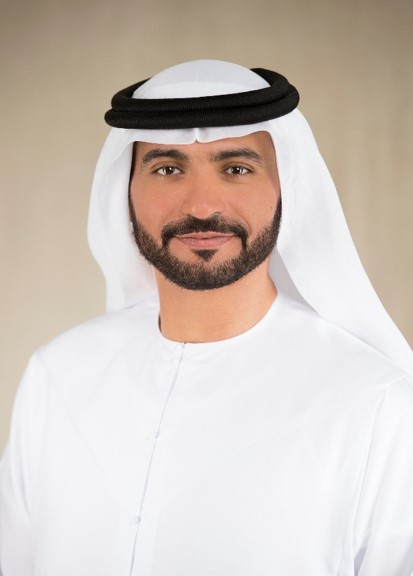 H.E. Saeed Al Ameri, empowered with professional knowledge, skills and attitude with wide practical experiences in UAE & abroad. A performing personality with creative and innovative management skills, is the present Director General of Abu Dhabi Agriculture & Food Safety Authority (ADAFSA), a local government organization of Abu Dhabi Emirate of UAE. An accomplished visionary leader with nearly two decades of expertise in the government and private sector in the areas of sustainable development, food security, agribusiness, supply chain, policies & planning, resource mobilization, change management, project management, information technologies and Research & Development.
Undergone various training in Middle East and worldwide with reputed institutions on various subjects like strategic business analysis, enterprises selection, sustainability related to agriculture & food and utilized the acquired knowledge and expertise for the benefit of the community of UAE.
His official visits to several countries including European Union, United States, Middle East, African and Asian continents on various missions to sign contracts, Memorandum of Understanding, bilateral cooperation s, business startups with various government and private organizations. His determination, hard work and negotiation skills resulted in the multimillion-dollar business establishments in Morocco, Serbia, Mauritania, Ethiopia and other countries.
He conducted and overseen the transition and merger of three major entities of the Government of Abu Dhabi namely, Abu Dhabi Food Control authority (ADFCA), Abu Dhabi Farmers Services Centre (ADFSC) and the Food Security Centre of Abu Dhabi (FSCAD) into Abu Dhabi Agriculture & Food Safety Authority (ADAFSA). His intelligence and understanding skills reflected in the successful task of restructuring the three vital government entities. His administrative span of control is comprising of 9 sectors with a staff strength of 1600 and more.
Do you find this content helpful?
لايوجد محتوى عربي لهذه الصفحة
يوجد مشكلة في الصفحة التي تحاول الوصول إليها