HE Dr. Tariq Bin Hendi
Non Executive Chairman, Edelman Middle East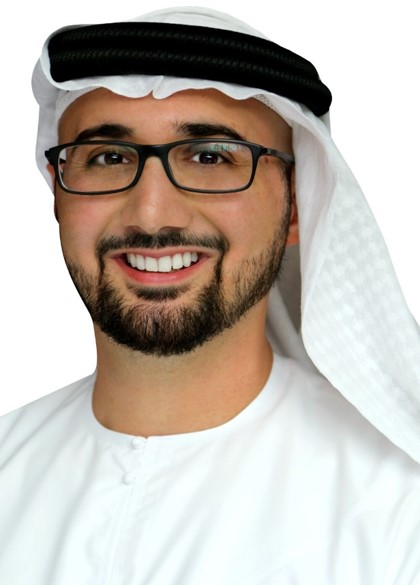 Born to an Emirati father and an American mother, Dr. Tariq Bin Hendi was raised on two continents amid an extended family of multiple cultures and ethnicities. His education and professional experience across Europe, the United States and the UAE has allowed him to appreciate further the drivers in human behavior, commercial strategies, and value systems across cultures and business.
Dr. Bin Hendi is currently the Director General of the Abu Dhabi Investment Office (ADIO), where he leads initiatives to help drive FDI into the emirate and support private-sector expansion into innovation and technology. His responsibilities also include the Public-Private Partnership initiatives, which include Musataha structures and financing options for large-scale projects, working alongside the Abu Dhabi ecosystem. He currently holds Board Memberships on ADX-listed AXA GCIC PJSC, Nasdaq-listed ENBD REIT, DGCX/DCCC, and Emirates Post Group.
Prior to his current role, Dr. Tariq spent over 4 years at Emirates NBD Bank Group. His last role at the bank before joining ADIO, was as the Executive Vice President/Head of Wealth Products and Advisory, in Retail Banking and Wealth Management. While serving in that role, he was also Acting-Chief Investment Officer between May 2017 and June 2018. He also served as CEO of Emirates NBD Asset Management (Jun 2015 Dec 2016). Prior to Emirates NBD Bank Group, Dr. Tariq held various management roles at Commercial Bank of Dubai, Mubadala, Dubai Holding (through Longwing-Dubai Group), Citibank, and SkyTeam (Delta Airlines, Air France, and Korean Air).
Dr. Bin Hendi holds a PhD in Economics from the Imperial College of Science, Technology and Medicine, and has MBAs from Columbia Business School and London Business School. He received his Bachelors Degree in Business Administration and Management from Clayton College and State University in 2004. He is a member of the Young Presidents Organization (YPO), a global professional platform for chief executives and senior professionals.
Do you find this content helpful?
لايوجد محتوى عربي لهذه الصفحة
يوجد مشكلة في الصفحة التي تحاول الوصول إليها