Overview
The College of Medicine and Health Sciences (CMHS) of the United Arab Emirates University is the first and highest ranked medical school in the United Arab Emirates. It was first opened in 1984 by His Excellency Sheikh Nahayan Mubarak Al Nahayan, Minister of Higher Education & Scientific Research, and Supreme Chancellor of the University.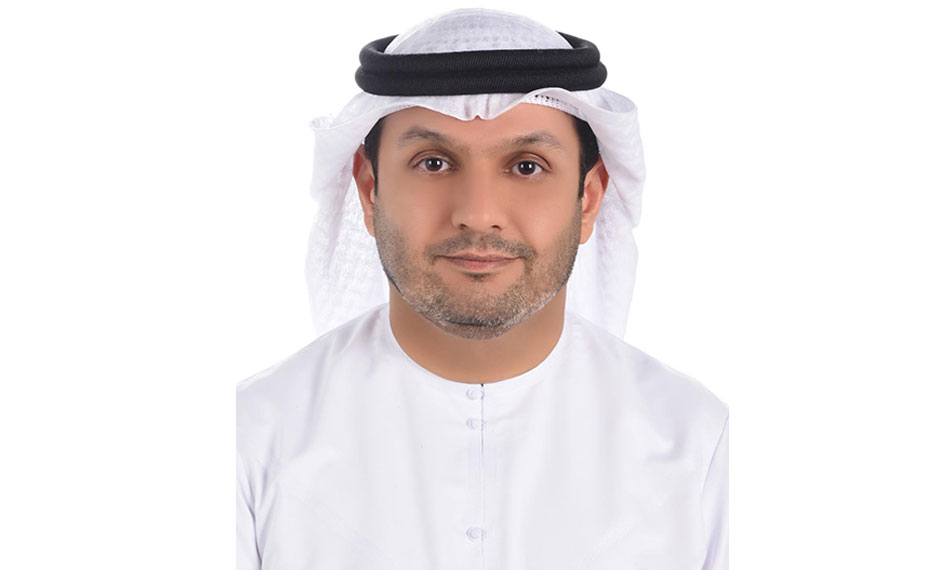 Prof. Ahmed Alsuwaidi
Acting Dean of College of Medicine and Health Sciences
Welcome to the College of Medicine and Health Sciences (CMHS). We have established priorities in four distinct areas: (1) undergraduate education that enables our graduates to continue training in top international centers, (2) post graduate continuing education and professional development for all health care professionals consistent with the need for lifelong learning to serve patients and society, (3) research and the training of new researchers, and (4) the delivery and enhancement of medical and services to the community.
Why Choose the College of Medicine and Health Sciences ?
Excellence
UAEU is ranked in the best 400 universities in the world and is internationally accredited by WASC
You will learn from the best
Our elite team of professors and researchers have graduated from highly reputable international universities.
Status and respect in society
Doctors are seen as symbols of dignity, responsibility and service to the community. Members of the local community are aware of the hard work and sacrifices that a medical professional goes through to maintain standards. Therefore, doctors' opinions regarding the welfare of the community are taken into consideration, as is their exemplary behavior and moral standing. This places additional responsibilities on doctors, but highlights the fact that medical professionals are leaders of the local community.
Get involved in cutting-edge research
The end of your medical studies does not mean the end of your learning. The CMHS provides its students with the chance to participate in summer research work. This can be either in the college, with senior research professors, or overseas working in well-known international laboratories.
Opportunities to study abroad
The CMHS at UAEU offers students 4-8 week electives that involve studying abroad away from their home medical school. Most students use this opportunity to travel, to experience another culture, to take part in relief work and to see how medicine is practiced in other countries.
Student Testimonials
Mohamed Al Hemeiri,
Graduated in 2020
The College of Medicine and Health Sciences provides a nurturing loving atmosphere. Faculty treat students like family. They are helpful and provide guidance whenever it is needed. The social club gives you the opportunity to meet new friends and to relax after a hard days work. Other facilities, such as the dissection lab and histology lab, are of a high standard with equipment of the highest quality to aid student learning. I have no doubt that this is the best medical college in the country.
Abdulla Jehad
Graduated in 2020
Our university is the best in the UAE. The curriculum is modern and the timetable is appropriate. The college library provides new books and up-to-date resources. The faculty are experts in their subject areas and are excellent at both teaching and communicating with their students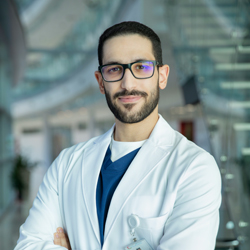 Abdulla Alshemeili
5th year medical student
The journey of medicine here is significantly enriched with support from faculty, administrators and students that are completely invested in each other's success. The college acknowledges and appreciates excellent academic performances, hence, rewarding students with countless opportunities to pursue various training electives, both locally and abroad. I am confident and proud to say that having chosen CMHS as a platform to pursue my medical education was one of the best decisions I have made.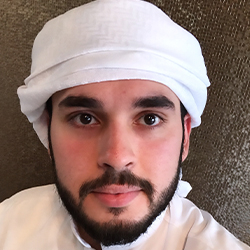 Husain Chaqfa
6th year medical student
Our College of Medicine and Health Sciences fosters a student-centered culture that is guided by innovative education and advancing knowledge. Besides the great support we get from the faculty, our curriculum is greatly reinforced by opportunities to apply our knowledge into simulated patient-interactions and clinical case studies. This certainly allows us to hone our skills, solidify our understanding of medicine, and makes us feel like the experience and learning is tailored to make us the best versions of ourselves.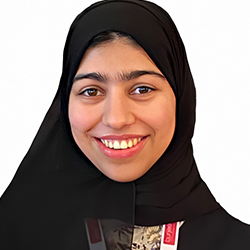 Noura Baniyas
6th Year Medical Student
The College of Medicine and Health Sciences, UAEU. I have spent the last six years at CMHS, and I have grown to understand that it is more than just a place of learning, it is a community. Where the faculty's support for their students supersedes your expectations. They have a passion for what they do, and they pay that forward in their devotion to teaching, mentoring, and guiding the students towards their career choices. The college gives students the opportunity, firsthand, to participate in a tremendous array of research projects, that will help them excel in their future careers. The simulation center provides the students with high end technical equipment to benefit their learning and help prepare them for their clinical training. The student associations and interest groups give students the chance to enjoy their free time by participating in extracurricular activities outside of medicine. I am glad and grateful for having gone through my medical school years at CMHS.

لايوجد محتوى عربي لهذه الصفحة
يوجد مشكلة في الصفحة التي تحاول الوصول إليها